Idaho Couple Facing Fines, Jail Time for Not Hosting Gay Weddings May Be Saved by State Law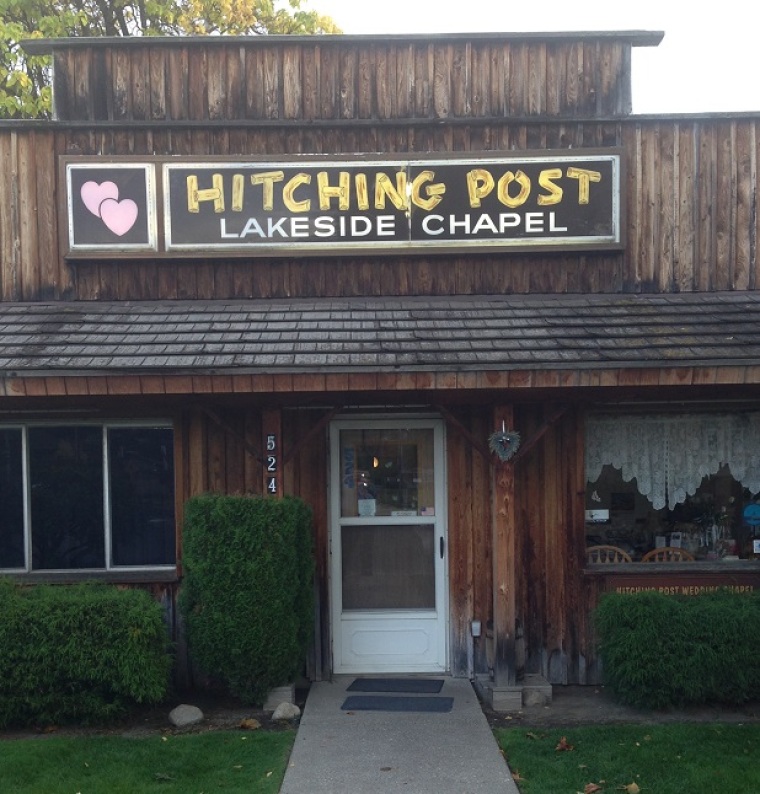 Idaho couple Donald and Evelyn Knapp, ordained ministers and owners of the Hitching Post Lakeside Chapel of Coeur d'Alene, are facing thousands of dollars in fines and possible jail time for refusing to host gay wedding ceremonies, which the city claims violates its anti-discrimination ordinance. The couple has since filed their business as a religious organization, which means they might be saved by an Idaho law that protects religious freedom.
Jeremy Tedesco, senior legal counsel for the Scottsdale, Arizona-based Alliance Defending Freedom legal organization, told The Christian Post that while Coeur d'Alene has an ordinance saying that under "public accommodation" businesses cannot discriminate, state law offeres a possible exemption for the Knapps.
"In addition to our federal claims (i.e. First Amendment), our complaint brings a cause of action under the Idaho Free Exercise of Religion Protected Act," Tedesco said. "[Under] Idaho Code § 73–401 et seq., this state law says 'government shall not substantially burden a person's exercise of religion ...'"
Tedesco recently filed a lawsuit on behalf of the Knapps in district court, as well as a motion to provide immediate relief.
"We are now waiting for the court to decide whether to grant or deny our request for a temporary restraining order," Tedesco said. "By filing a motion for a temporary restraining order, we are asking the court to act as soon as possible and order the city not to enforce its ordinance against the Knapps while our case proceeds."
City officials, who did not provide comment to CP by press time, have argued that the Hitching Post is in violation of ordinance §9.56, which bars facilities of public accommodation from discrimination.
According to the ordinance, this discrimination can include denying "any person because of sexual orientation and/or gender identity/expression, the full enjoyment of any of the accommodations, advantages, facilities or privileges of any place of public resort, accommodation, assemblage, or amusement."
When asked by CP if religious institutions such as churches and church-owned properties are exempt from ordinances like the one in Coeur d'Alene, Tedesco said, "Same-sex marriage advocates have always said that pastors would 'never' be forced to perform same-sex marriages. Well, 'never' came quick as pastors are being threatened with jail and criminal fines for not participating in ceremonies that contradict the definition of marriage."
He continued, "No one is safe — even religious institutions currently exempt under this ordinance and others are on notice. It's foolish to depend on the very same politicians and bureaucrats who have already threatened pastors with six months in jail and $1,000 per day to respect anyone's freedom."
"Under this ordinance, our clients face up to up to 180 days in jail and up to a $1,000 fine each day they follow their religious beliefs and ministerial vows and decline to perform a same-sex wedding ceremony."
Speaking about the Knapps decision to file as a religious organization in an effort to gain exemption from performing gay wedding ceremonies at their chapel, Coeur d'Alene Councilman Dan Gookin told Fox News, "I understand that the way the law is currently written right now that the religious freedom has a priority. It trumps that other desire of mine to see more equality in that area."