Illinois Women Arrested for Sneaking Into Church Kitchen to Make Meth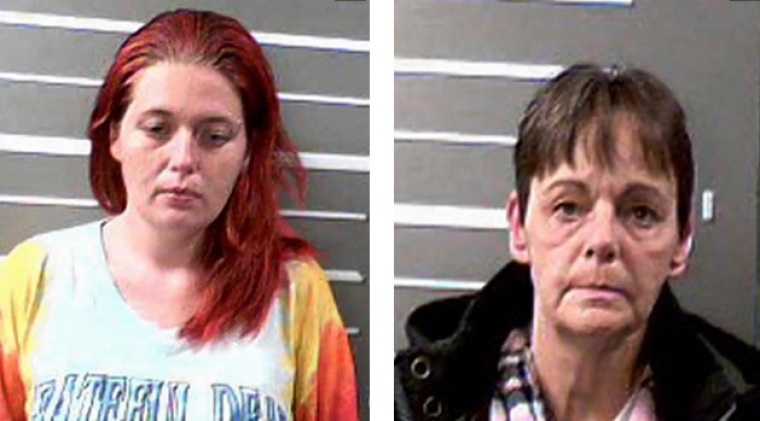 Two southern Illinois women were arrested Wednesday after they were allegedly caught making methamphetamine in the downstairs kitchen of a church.
The women, Judith Hemken, 53, and Tiffany Burton, 26, reportedly poured the meth in the sink once a church member walked in on them. It is not clear whether they are part of Waveland Hillsboro Presbyterian Church, but they both face a maximum of 40 years in prison if found guilty.
"We've seen a lot of things sink into our lives and that's what we've seen drugs do to a lot of people," sheriff Jim Vazzi told St. Louis's FOX 2 News. "It makes you do things you've never necessarily do in your life, and now we've lowered ourself to going into a church and doing meth."
Hemken and Burton had initially entered through an unlocked door and ran away from the church as soon as they were found, but police saw their vehicle and arrested them nearby.
Vazzi notes that drug crimes near a church or school carry heavier penalties and said meth use in the Hillsboro, Illinois, area has been an ongoing issue that his department has dealt with in the past. He added that the number of reported calls related to meth was beginning to decrease before they responded to the church incident.
The church's piano player, Roberta Meyer, told The State Journal-Register that a fire started in the kitchen sink when officers arrived at the church but was quickly extinguished by the officers.
"I don't think it's an overwhelming amount of damage, but I know the sink and drain had to be taken out. That will have to be replaced. There was some other incidental damage in the kitchen," said Meyer. "Our church treasurer is going to contact our insurance company."
The small congregation of 15 active members had never come across a similar encounter before, but Meyer explained that up until the discovery of the meth lab, the only trespassing issues they had involved teenagers.
"We've had some teenagers go into the sanctuary, light candles and sign the guest book," said Meyer. "They horse around, but there wasn't any vandalism."
The bond for Hemken, who was additionally charged with felony aggravated fleeing police, was set at $200,000; and Burton's bond was set at $100,000. Hemken was also on probation for felony drug charges to which she had just pleaded guilty on July 24.