IMB Missionary Couple Die in Car Crash on Way to Theological Training in Africa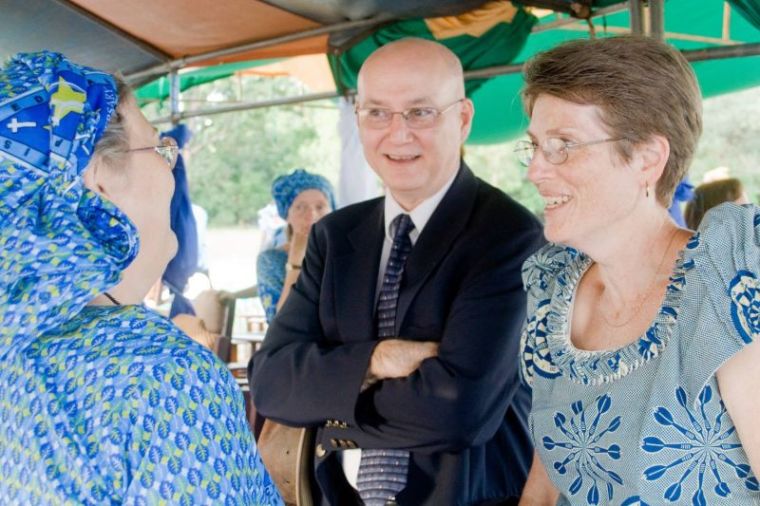 A Baptist missionary couple from Missouri, who gave their lives to plant churches and spread the Gospel across Africa, died last week in a car accident in the Democratic Republic of Congo, the Southern Baptist Convention's International Mission Board announced.
Randy and Kathy Arnett, both of whom were in their early 60s, were serving as IMB education strategists when they passed away from injuries sustained in a single-vehicle accident that occured last Wednesday about two hours outside of the nation's capital of Kinshasa.
According to an update from IMB public relations representative Julie McGowan, the Arnetts were traveling with missionary couple Jeff and Barbara Singerman from Ohio to a theological training event when the accident occured.
The Singermans sustained injuries in the accident and were initially transferred to a medical facility in Kinshasa and were later transferred to Johannesburg, South Africa, for additional medical attention.
A Congolese national, who was driving the vehicle, also sustained injuries but has been released from a medical facility in Kinshasa.
"Randy and Kathy Arnett in so many ways represent what is best about the IMB," IMB President David Platt said in a statement. "They gave their lives and family for over 30 years proclaiming the gospel, planting churches, and training pastors and missionaries across Sub-Saharan Africa."
According to IMB, the Arnetts were appointed as Southern Baptist missionaries on Oct. 14, 1986. They did a French language study in Tours, France, and then worked in theological education in Togo.
The Arnetts moved to Cote d'Ivoire in 2000 to coordinate the Southern Baptist Convention's human needs ministry for West Africa, where Kathy also served as a regional HIV/AIDS coordinator.
After being named the West Africa research and analysis coordinator in 2003, Randy went onto serve as IMB's West Africa regional leader while based in Cote d'Ivoire from 2004 to 2009. Meanwhile, Kathy served as events coordinator and organized many meetings and conferences in West Africa.
In 2009, the couple began serving as education strategists in Africa, where they networked with seminaries across the globe.
IMB reports the couple also taught at the Institute Baptiste pour la Formation Pastorale et Missionnaire in Côte d'Ivoire.
Platt, who recently announced that he plans to step down as IMB president, said in his statement that all the missionary work done by the Arnetts was done out of "a zeal for God's name," "a confidence in God's Word," and "a dependence on God's Spirit."
"They lived — and died — for what matters most in this world," Platt stated. "They will be missed deeply by their family and friends, our entire IMB family, and men and women across Africa, yet we are looking forward to a reunion with them when one day we will see all the fruit of God's grace in them for His glory among the nations."
According to IMB Global Theological Education Consultant Chuck Lawless, the Arnetts "epitomized what being a missionary is."
"They were no longer North Americans taking the Gospel to Africans," Lawless, who is also the dean and vice president of graduate studies and ministry centers at Southeastern Seminary in North Carolina, told McGowan. "In some ways, they had become Africans taking the Gospel to other Africans."
Roger Haun, who served alongside the Arnetts in Africa, told IMB that the Arnetts were "joyful people" and were "always smiling."
"Randy was often teasing and joking with people and always sharing in their lives," Haun said.
Lawless shared his experiences with the Arnetts in Africa. He posted a tribute to his blog in which he detailed the Arnetts' tireless work ethic.
"They were what missionaries are supposed to be: more at peace where they serve than in America," Lawless wrote. "They were a team, and they were home."