Immigration Reform 2014 Latest News: Nanci Pelosi Suggests Race is Why Republicans Block Immigration Reform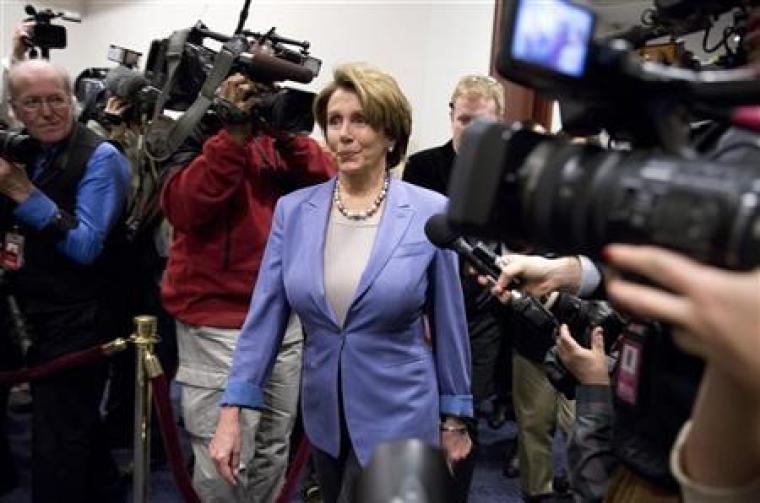 Nancy Pelosi suggested that the reason substantive immigration reform hasn't been passed in Congress is because Republican members are racist. The GOP claims that they are committed to immigration reform, but have cited the President's record on enforcing current laws as the reason change hasn't been enacted.
Nancy Pelosi's comment came during her weekly press conference Thursday. One reporter asked her about Attorney General Eric Holder, who had said that he and President Barack Obama are treated differently than those who came before them because of their African-American heritage.
"I think race has something to do with the fact that they're not bringing up an immigration bill," the House Democratic Leader responded. "I've heard them say to the Irish, 'If it was just you, this would be easy.'"
She also confirmed Holder's position that he and Obama are treated poorly by the Republican party, but declined whether to say the underlying issues behind it are racial.
"Generally speaking they are disrespectful to the representatives of the President's administration, very disrespectful," Pelosi said.
House Speaker John Boehner's spokesman, Michael Steel, countered that the GOP is committed to immigration reform, but that the administration's ineptitude in enforcing laws makes them hesitant to move forward.
The GOP wants "to fix our broken immigration system," Steel said. "But at this point, the American people simply don't trust the President to enforce the law as written."
Others pointed out that Pelosi had the chance to push for immigration reform, but refused to do it.
"She killed immigration reform when she was Speaker, after promising to get it done, at a time when there were also bipartisan efforts," Rep. Mario Diaz-Balart (R-Fla.) told Politico.
Last year, GOP lawmakers created five bills that reform different parts of the current U.S. immigration system, but those bills never made it to Congress.
Immigration has become a divisive political issue since the sharp increase in deportations under President Obama, much of them being Latin-American and Mexican-American illegal immigrants.