In Disturbing 'My Twisted World' Manifesto, Elliot Rodger Says Massacre Could Have Been Avoided With Loss of His Virginity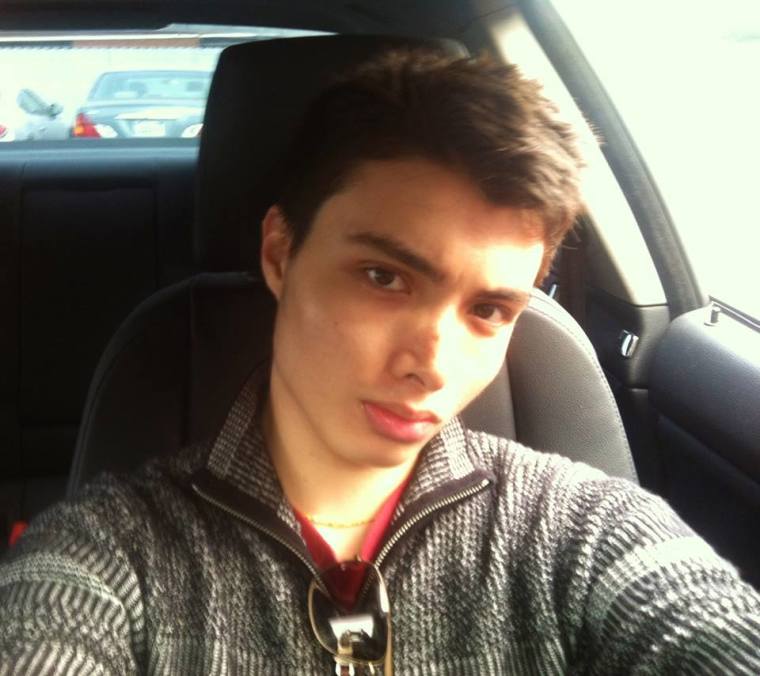 In a 141-page manifesto titled "My Twisted World" in which he rants against women and his sexless life, mass murderer Eliot Rodger, 22, said his killing spree and eventual death in the streets of Isla Vista, California, last Friday could have been avoided if only he had lost his virginity.
Seven people, including Rodger, died as a result of his 10-minute shooting rampage in the quiet Southern California college town, which also left several others injured.
"In July [2013], I spent a lot of time exercising in my room in a final effort to appear as attractive as possible to girls. I proposed that after two weeks of rigorous exercising, I will try my hardest to go out in Isla Vista and do everything I can to meet a girl and lose my virginity," Rodger wrote in the chilling manifesto in which he also planned to kill his stepmother and brother for being more popular than he was.
"It had been a long time since I went out to Isla Vista by myself, but I knew that I had to do it. I had nothing to lose, and my whole life was on the line. Before [I] would set the definite decision to plan the Day of Retribution, I wanted to give women and humanity one more chance to accept me and give me a chance to have a pleasurable youth," he continued.
"I resolved that if I go out to Isla Vista for this final time, and I still end up going back to my room as a lonely virgin, I will have no choice but to plan my Retribution," wrote Rodger.
But things went horribly wrong for Rodger that night. His social awkwardness and twisted thought pattern resulted in him getting beaten up at a party and suffering a broken leg.
"That was the only thing that could have saved me. I was giving the female gender one last chance to provide me with the pleasures I deserved from them," wrote Rodger of his failed last ditch effort at sex.
Failing to lose his virginity and make himself desirable to women, Rodger pronounced that sex is the worst thing to happen to humanity.
"Sex is by far the most evil concept in existence. The fact that life itself exists through sex just proves that life is flawed. The act of sex gives human beings a tremendous amount of pleasure. Pleasure they don't deserve. No one deserves to experience so much pleasure, especially since some humans get to experience it while some are denied it," he wrote.
"When a man has sex with a beautiful woman, he probably feels like he is in heaven. But the world is not supposed to be heaven. For some humans to actually be able to feel such heights of heavenly pleasure is selfish and hedonistic," he added.
Rodger then painted women as the ultimate evil behind sex who are using it to degenerate mankind.
"Women are incapable of having morals or thinking rationally. They are completely controlled by their depraved emotions and vile sexual impulses. Because of this, the men who do get to experience the pleasures of sex and the privilege of breeding are the men who women are sexually attracted to … the stupid, degenerate, obnoxious men," he wrote.
"Women should not have the right to choose who to mate and breed with. That decision should be made for them by rational men of intelligence. If women continue to have rights, they will only hinder the advancement of the human race by breeding with degenerate men and creating stupid, degenerate offspring," he posited.
"This will cause humanity to become even more depraved with each generation. Women have more power in human society than they deserve, all because of sex. There is no creature more evil and depraved than the human female," he noted.
Read the complete manifesto below: