India PM Modi Resets Relationship With Israel
A Model of Diplomacy for the Rest of Us
Indo-Israeli relations entered a new phase when Prime Minister Modi landed in Israel this week.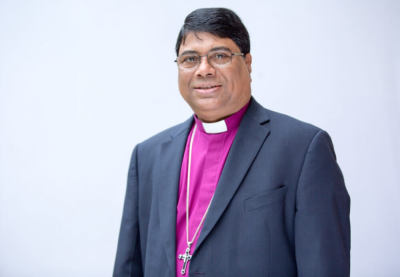 After a successful trip to the U.S. where he met for the first time with President Donald Trump, Modi has now embarked on a monumental visit to the Jewish state.
"This is a historic visit to Israel," said Israeli Prime Minister Benjamin Netanyahu in his weekly cabinet meeting prior to Modi's arrival. "In the 70 years of the country's existence, no Indian Prime Minister has ever visited [Israel]."
In fact, expectations for Modi's visit — which coincides with the 25th anniversary of India's diplomatic relationship with Israel — have been so high that one Israeli newspaper even told its readers, "Wake up: the most important PM of the world is coming."
According to reports, Modi has been accorded the same kind of red carpet welcome in Israel given to the Pope and President Trump. Yet, amidst the fanfare and celebration, the world must not miss the extraordinary story of India's adaptive diplomacy in the Middle East.
One still remembers the day when India took its first cautious steps in diplomatic relations with Israel. It was in the midst of a good deal of criticism from those inclined to a one-sided position on the issue of Palestine and — generally speaking — India's relationship with the Middle East.
India has the second largest Muslim population in the world, and this segment's natural affinity to the Palestinian cause cannot be ignored. Though India recognized Israel's statehood in 1950, diplomatic relations between both countries remained mostly symbolic and informal for decades. India's support for the Arab states — from whom it has derived much of its energy needs — and internal interests with the Indian Muslim community prevented any ties from being formed with Israel.
Yet, as time went by India realized that in a rapidly changing and globalized world, diplomatic relations can no longer be a zero-sum game. Seeking a strong relationship with Israel doesn't require abdicating the strong ties of friendship that have been built over the years with the Arab world and India's Muslim people.
In terms of technology, agricultural innovation and cyber security — all areas, especially now under Modi, which have been heavily invested in — Israel has much to offer. India's technology sector is even more important in light of her agricultural difficulties, and so Modi has ambitious goals for making India the startup hub of Asia. Both nations have also faced terrorism and benefit mutually from having an open dialogue on counterterrorism intelligence. In the end, choosing not to engage Israel is actually a policy against Indian interests.
Since 1992, India and Israel have had an official diplomatic relationship that has produced valuable trade and commerce, and — politically — has even caused a reversal of a number of important votes in the United Nations. Most recently, India abstained to vote in a UNESCO resolution against Israel's historical right to recognize Jerusalem as its capital.
This vote, which marked a major victory for Israel in the UN as fewer members now support anti-Israel resolutions, demonstrates how far India and Israel have come from their originally icy relationship.
Still, through all of this, India has not forgotten its Muslim community or the greater Arab world, maintaining strong ties with the Palestinian leadership and cause.
In May, Prime Minister Modi welcomed Mahmoud Abbas, president of the Palestinian National Authority, during his trip to India. The meeting strengthened bilateral interests between India and Palestine and reinforced India's commitment to pursue peace and resolution for the Palestinian cause. Who knows? Maybe India could play an indispensable role in Middle Eastern peace?
It's time for other nations to have a greater openness toward Israel as India has done, and as Saudi Arabia recently demonstrated its own willingness to do in light of Iranian aggression.
India has forged a path other nations can travel as well, strategically recognizing and taking advantage of shared interests in order to advance the good of all.
The anti-Israel sentiments of some countries is not based upon logic. It must simply be anti-Semitism. The world cannot afford to ignore the only true democracy in the Middle East, and doing so doesn't have to be hopelessly in conflict with the well being of Palestinians.
Most Rev. Dr. Joseph D'Souza is the moderating bishop of the Good Shepherd Church and Associated Ministries of India. He also serves as the president of the All India Christian Council. He is the recipient of numerous awards and accolades for his work as a human rights activist. He is also the founder and international president of the Dalit Freedom Network.