Indian Muslim Family Burns Pregnant Daughter Alive for Marrying Man of Lower Caste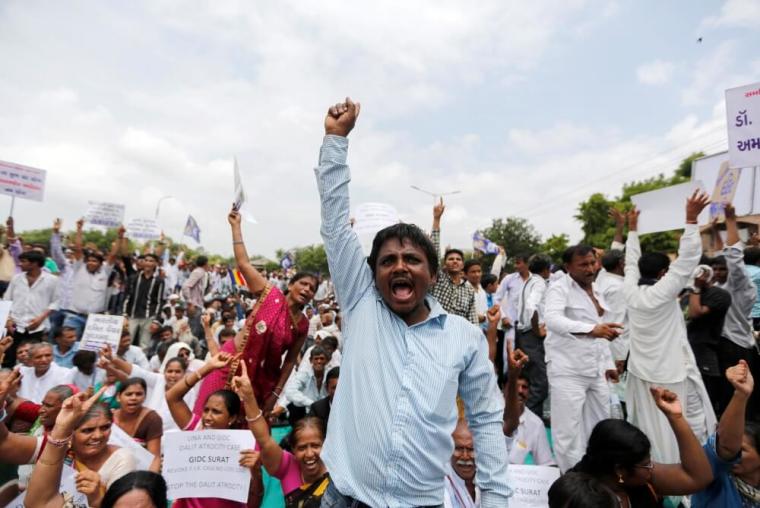 A 21-year-old pregnant Muslim woman in India was burned alive by her own family members because she married a man from a lower caste, according to a police official.
The News Minute has reported that Banu Begum was set on fire by her family last Saturday in an honor killing because of the fact that she eloped and married Sayabanna Sharanappa Konnur, who is a Dalit (member of the lowest caste in India's discriminatory caste system) in January.
The Bangalore-based news organization reports that the couple, who are originally from Bijapur in the Karnataka state, initially kept their relationship hidden from their families, knowing that they would not approve.
However, Begum's parents found out about the relationship on Jan. 22 and assaulted Konnur. According to a local police officials who spoke with The News Minute, Begum's parents also demanded that police file a case against Konnur, claiming that their daughter is a minor.
Two days after the incident with her parents, the couple eloped and married in the Goa state. They returned only after Begum became pregnant in hopes that the families would be more accepting of their marriage.
"The families did not accept their marriage and a huge fight raged through the day," local police official PK Patil told The News Minute. "Banu's parents wanted her to leave Sayabanna and the boy's father was also not too pleased with the match."
Patil stated that on Saturday night after the couple refused the demands of their parents, Konnur's father, Begum's mother and siblings began assaulting Konnur.
Konnur was eventually able to escape and went to the police station to file a report. Police say Konnur had bite marks and had stones pelted at him by the family.
Upon his return, Konnur saw that his wife had been lit on fire and stabbed a number of times.
"Sayabanna arrived at the station and was severely injured. He narrated the series of events and he ran back to pick up Banu," Patil explained. "But by the time he reached, the family members had set her on fire."
The police official said that Konnur tried to put out the flames that had engulfed his wife and unborn child but was unsuccessful. Patil added that Konnur suffered some minor injuries in his attempt to extinguish the flames.
Begum's brother, mother and sister were arrested the next day, along with Konnur's father. Meanwhile, Begum's two oldest sisters have absconded.
"They have been booked for murder and assault," Patil told The News Minute.
The reported honor crime comes as India Prime Minister Narendra Modi has been highly critical of India's caste system.
"We have a culture dating back thousands of years ... we have seen some imbalance in our society ... we have to intelligently take our society out of this imbalance," Modi said last year in an interview. "This is a social problem. It is deeply rooted. Politics on social imbalances is disservice to society ... to all those who have faced injustice for generations."
Bishop Joseph D'souza, a prominent human rights activist and the president of the All India Christian Council, told The Christian Post last year that he believes that "dam is bursting" on India's caste system.
"I believe the dam is bursting and we are fast approaching a big tipping point and we hit that tipping point through multiple means," D'souza said. "I think the tipping point for how this is headed, I think it will happen in our lifetime."