Indiana Catholic School May Fire Counselor in Same-Sex Marriage for Violating Policy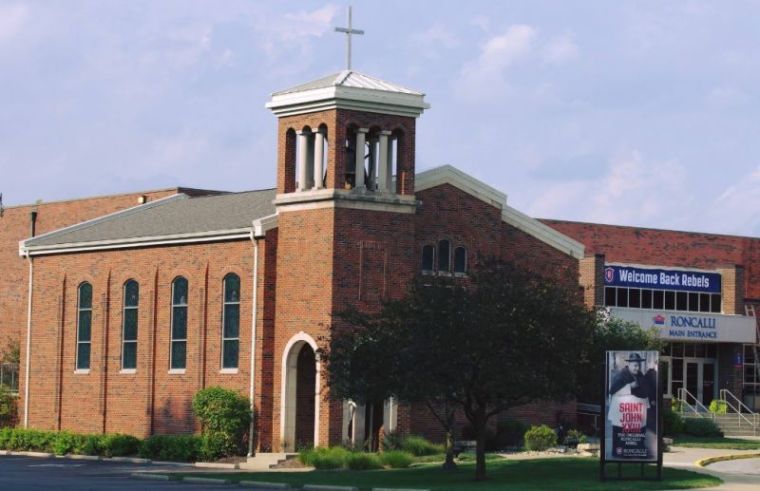 A Catholic school in Indiana might fire a guidance counselor who didn't reveal that she's in a same-sex marriage, which is contrary to Church teaching on sexual ethics.
Roncalli High School, which is overseen by the Archdiocese of Indianapolis, has garnered much attention in response to reports that staff member Shelley Fitzgerald was told to either dissolve her same-sex marriage or be dismissed.
In a statement posted to its Facebook page Sunday, school officials said they don't "discuss specific details of school personnel matters."
"Roncalli takes seriously its responsibility to treat all employees fairly and to not discuss their employment record in a public forum," Roncalli stated. "All employees must be afforded the right to have their individual situations reviewed in a fair, professional and private manner."
The school went on to note that as an entity overseen by the Roman Catholic Church, they are obligated to have faculty and staff that "are vital ministers in sharing the mission of the Church."
"As role models for students, the personal conduct of every teacher, guidance counselor and administrator and staff member, both at school and away from school, must convey and be supportive of the teachings of the Catholic Church," continued the school.
"These teachings include, but are not limited to: honoring the dignity of each human life from conception to natural death, care for God's creation, and the belief that all persons are called to respect human sexuality and its expression in the sacrament of marriage between a man and a woman as a sign of God's love and fidelity to His Church."
Roncalli noted that their employee contracts lay out these demands, adding that if "the expectations of a contract are not being met, the employee and the school will attempt to reach a resolution so that the contractual requirements are fulfilled."
Posted Sunday, as of Tuesday morning, the Facebook statement has gotten over 2,700 comments, many of them critical of the school's position, as well as nearly 400 shares.
Fitzgerald had been employed by Roncalli for 15 years. During her time as an employee she had been in a same-sex relationship, eventually marrying her partner in 2014. The pair have an adopted daughter.
According to an interview she gave to the NBC affiliate WTHR, Fitzgerald explained that her same-sex marriage became an issue when an unknown party gave school administrators her marriage license.
"I have no intention of resigning. I have no intention of being quiet. And I didn't need the counsel that they were offering from priests. My goal, my intent is just to be a catalyst for change," said Fitzgerald.
"There's a piece of me that is shameful for the message that I've taught my daughter in the last 15 years that this is OK to stay quiet to keep a job. But I will tell you the lesson she has seen in this now is one of incredible love."
In 2012, the U.S. Supreme Court ruled unanimously in Hosanna-Tabor Evangelical Lutheran Church and School v. Equal Employment Opportunity Commission that the government cannot interfere with a religious group's employment standards.
"Such action interferes with the internal governance of the church, depriving the church of control over the selection of those who will personify its beliefs," read high court's opinion.
"By imposing an unwanted minister, the state infringes the Free Exercise Clause, which protects a religious group's right to shape its own faith and mission through its appointments."