Indiana church pays off $1.5 million in crippling medical debt for people in poverty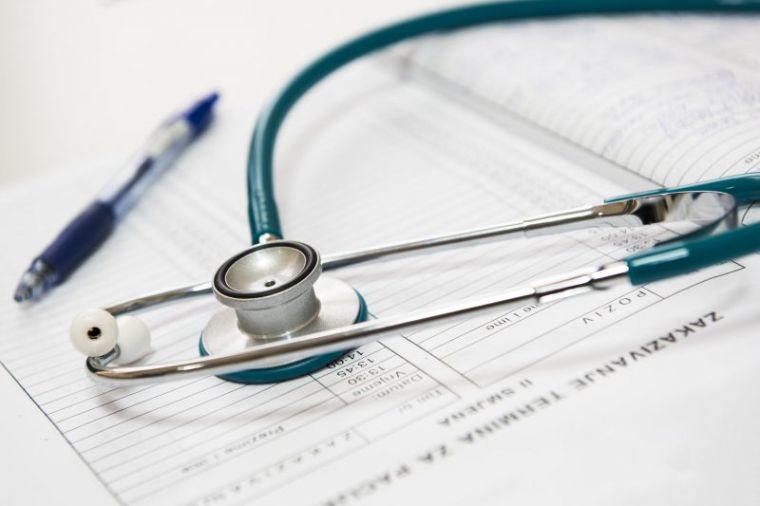 A church in Indiana will pay off over $1.5 million in medical debt that is plaguing people living at or below the poverty level in its local community.
Pastor Jeff Kinkade of City Church in Evansville announced to his congregation Sunday that the church will partner with a nonprofit called RIP Medical Debt to erase the medical debt facing impoverished people in the Evansville area.
As more and more churches across the country are beginning to partner with RIP Medical Debt to erase debt for people in their communities, Kinkade said that the charity recently identified as much as $1.5 million in medical debt for impoverished people in Evansville that can be erased with just a $15,000 contribution.
"We have been speaking about Jesus paying our debt. Let me tell you about something that is a chance for City Church to pay someone else's debt," Kinkade said during Sunday service.
"We are able to completely erase that entire $1.5 million of debt for those people and we can do it with a $15,000 contribution from City Church. It is pretty remarkable. So, we are going to do that as a church."
Kinkade's announcement was greeted with applause from the congregation.
RIP Medical Debt partners with donors, churches and other organizations around the country to purchase medical debt for pennies on the dollar. In return, the organization forgives the debt in a way that ensures the debtor incurs no cost.
For many people who are living in poverty, their upward mobility may be limited if they are underneath a mountain of medical debt resulting from hospitalization, serious injury, illness or much-needed medical procedure.
"So people who are really struggling and got this noose hanging around their neck," Kinkade explained.
Earlier this year, a church in Annapolis, Maryland vowed to pay off $2 million in medical debt for over 900 families across 14 Maryland counties. Letters were sent out to the recipients of Revolution Annapolis's kindness explaining that their medical debt had been paid off on behalf of the churches of Annapolis.
Instead of paying to promote its Easter services this year, Pathway Church in Wichita, Kansas abolished about $2.2 million in medical debt by donating over $22,000 to RIP Medical Debt.
Last year, a church in Texas donated over $100,000 to RIP Medical Debt to erase over $10 million in medical debt that impacted over 4,000 families in the local area. Those families all received letters informing them that their debts had been paid off.
Kinkade told WFIE that debtors aided by City Church's kindness will receive a letter in the mail stating: "We may never meet but as an act of love in the name of Jesus Christ, your debt has been forgiven."
WFIE reports that the $15,000 donation is not in the church's budget but members are being asked to help offset the costs.
RIP Medical Debt has abolished nearly $700 million in medical debt nationwide for over 200,000 Americans.