Indiana Man Who Assaulted Catholic Priest Declared 'This Is for All the Little Kids'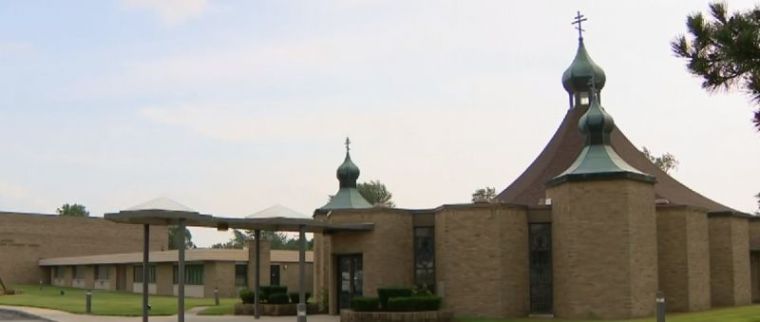 A man in Indiana who assaulted a Catholic priest in church was reported to have declared during his assault that "this is for all the little kids."
On Monday, Father Basil John Hutsko was beaten up until he passed out while at Saint Michael Byzantine Catholic Church in Merrillville.
The incident is being investigated as a hate crime, with the Federal Bureau of Investigation joining local law enforcement to apprehend the assailant.
"The subject yelled out 'This is for all the little kids,'" said Chief Joseph Petruch of the Merrillville Police Department, as quoted by Chicago-based CBS 2. "I have enough there to say it's a hate crime."
The attack happened Monday morning, around 9:00 AM, when Father Hutsko was praying at the church. Neighbors said they saw a black car outside the church around the time of the incident, according to CBS 2.
The attack on the priest comes amid the fallout from the findings of a Pennsylvania grand jury report which found that 301 priests abused approximately 1,000 children over the past several decades, with church hierarchy shielding the perpetrators from accountability.
Many have demanded action from the Catholic Church over this latest revelation documenting clergy sexual abuse and a cover-up from leadership.
For example, one petition signed by more than 5,000 Catholic theologians and laymen as of Thursday morning, has called for all United States bishops to offer their resignations to the pope.
The petition drew its inspiration from Chile, where a recent sex abuse scandal prompted all 34 of the Latin American nation's bishops to offer their resignation to Francis; ultimately three of them were accepted.
"The catastrophic scale and historical magnitude of the abuse makes clear that this is not a case of 'a few bad apples' but rather a radical systemic injustice manifested at every level of the Church," explained the petition.
"Systemic sin cannot be ended through individual goodwill. Its wounds are not healed through statements, internal investigations, or public relations campaigns but rather through collective accountability, transparency, and truth-telling."
Others, including Melanie Jula Sakoda of the Survivors Network of those Abused by Priests (SNAP), have argued that the latest scandal proves that "we cannot count on the Catholic Church to reform itself."
"The process of holding the Catholic Church accountable for covering up sex crimes against children began with brave survivors having the courage to stand up and tell their truths," wrote Sakoda in an opinion piece for The Hill.
"The next step is up to others, both Catholics in the pews and people everywhere, by making sure that their state and federal governments take a serious look at these criminal activities, and that laws protecting abusers and their enablers are changed."