Indiana Pastor Davey Blackburn Remarries in 'Worshipful' Ceremony 2 Years After Murder of Pregnant Wife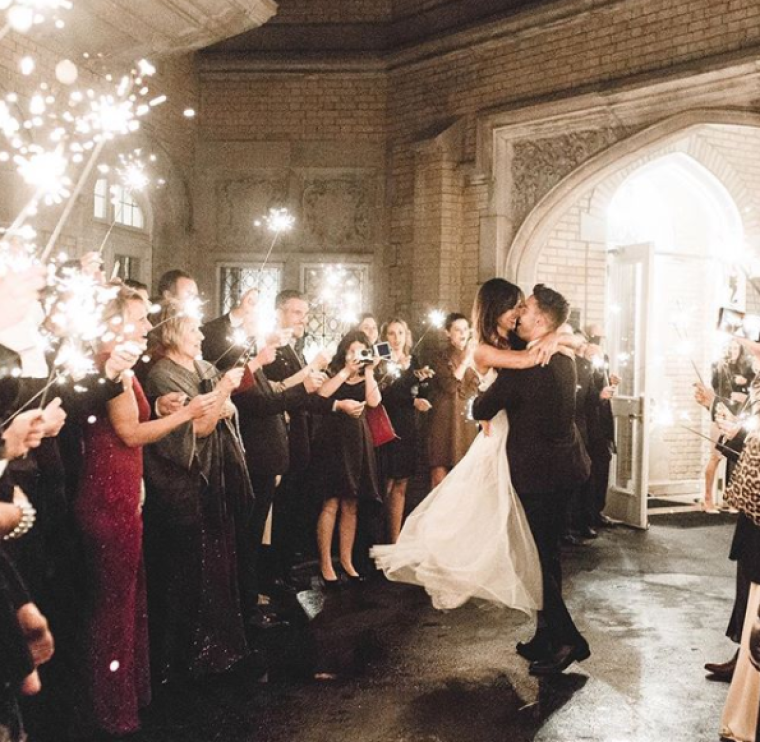 Two years after his pregnant wife Amanda was fatally shot during a home invasion on Nov. 10, 2015, Indiana Pastor Davey Blackburn remarried over the weekend in a "worshipful" wedding ceremony.
"Just finished the last wedding of 2017 and it was arguably the most worshipful one as well. If you know anything about @daveyblackburn's story you know how fully good the Lord has been to bring him to this point, worshipping next to his new bride in a room full of people who have cried for and prayed over their story countless times. What a humbling way to finish off my year of weddings- this job is such an honor, you guys," wrote Christian wedding photographer Anna Duncan, who recorded the wedding for Blackburn and his new wife, Kristi.
Blackburn also proclaimed his wedding on Instagram, quoting Isaiah 43:19.
"Behold, I am doing a new thing; now it springs forth, do you not perceive it? I will make a way in the wilderness and rivers in the desert," he noted.
Blackburn, who leads Resonate Church in Indianapolis, announced his engagement to Kristi last month. They met just over a year ago in September 2016. He previously described his new bride on his blog as a single mom who loves the Lord and comes from a family of missionary workers.
He said he proposed to her with the blessing of his first wife Amanda's parents after a few months of clandestine dating, which included playdates with their children at Chick-fil-A.
"Last September (2016) I watched this gorgeous dark-haired, brown-eyed girl walk through the doors of the Crossfit gym I work out at. She had my attention from the moment I saw her. I thought I was being subtle, but she would tell me later I was being far less discreet than I hoped," he recalled.
His first wife's brutal murder received national attention in 2015. When news first broke about it, high-profile media figures such as Fox News host and former Westchester County, New York, District Attorney Jeanine Pirro cast suspicion on Blackburn even after police had quickly ruled him out as a suspect.
"Let's say he has an alibi. He was in the gym that morning at or around the time that she was shot. That doesn't rule out the possibility of the police looking at murder for hire. It also doesn't rule out the fact that they have to now look at was he always going to the gym? Is the gym something that he just recently started? What about Facebook, Twitter, email, finances, telephone records? You know there is a lot more than this and then police always have a reason for saying what they say," said Pirro.
Less than a month after Amanda's death, Blackburn told the congregation at First Baptist Church of Elkhart in Indiana that God told him while he was showering that He allowed his first wife to die so the church could live.
"I had a thought this morning in the shower. And felt like the Lord spoke to my heart and said: 'Davey, I want my church, I want my bride to come alive. And if I had asked you, Davey, before this if you were willing to give up your bride so that my bride can come alive, what would you have said?'" Blackburn said with an uneasy chuckle at the church led by his then father-in-law, Phil Byars.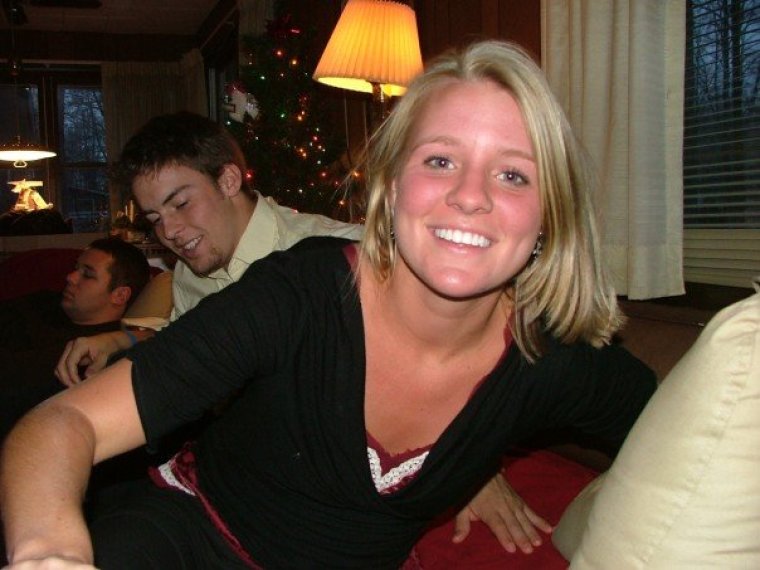 "Of course, like anybody else I said 'absolutely not. There is no way.' I'm good with being married and having two little kids, pastoring a church of 120 for the rest of my life. I am good with comfort. And the Lord said, 'That's why I didn't ask you the question beforehand.' Because sometimes when you say, I surrender all, you mean I surrender some. So you are put in a situation where you have to surrender all," he continued.
Blackburn and his first wife moved from South Carolina in 2012 to start Resonate Church. On the morning of Nov. 10, while Davey was away at the gym, police said his wife was shot three times, including once in the head, during the home invasion. She succumbed to her injuries the following day along with her 13-week-old unborn daughter, Everette "Evie" Grace Blackburn.
Amanda's suspected killer, Larry Jo Taylor Jr., 20, and his accomplice, Jalen Watson, 23, were both charged with murder and a litany of other crimes. In October, WISH TV reported that the murder charge against Watson was dismissed in exchange for a plea deal.
Watson pleaded guilty to robbery resulting in serious bodily injury and two counts of burglary. His plea deal resulted in the dismissal of two murder charges, an additional burglary charge, three theft charges and an auto theft charge.
Blackburn responded to the plea agreement, saying: "First of all, let me say I'm in full support of this plea agreement. After hearing from the prosecution why this was the best move for the case as a whole I'm in full agreement it is the right thing. They have kept me very well informed and I'm confident in how they are progressing with the case. While I want the full extent of justice for Amanda's murder levied, I also want each of these men to experience radical heart changes, turn from their previous ways and begin following Jesus. The justice system may be able to help with behavior modification, but only Jesus can truly change a heart. I believe the Lord has been working on Jalen's heart significantly over the last 2 years since Amanda's death."
Taylor will face a five-day jury trial beginning April 2 for Amanda's murder.