Duck Dynasty's Si Robertson on Life, Marriage Proposals, and His Unwavering Belief in The Creator
"I don't know what a person does that does not have a relationship with God. When he goes to the doctor and the doctors says, 'hey, you've got less than two months to live and there's nothing we can do for you.' Who do they turn to when you're given something that earth shattering?" he asked.
"Like me, personally, I know who I'd turn to. I would be talking to the one who created me. He's the one who created us, and we're wonderfully made. There've been numerous times that a prayer has been requested for someone who has cancer, and the prayer was said, and the next thing the person was told is: 'hey, you can go home, we can't find nothing.'"
Si continued, "But I don't know what people do when they don't have God in their life. When there's death, or when someone has an illness that is a death sentence. What do they do in that time? I have no idea."
Seeing Si's Picture on "Duck Dynasty" Merchandise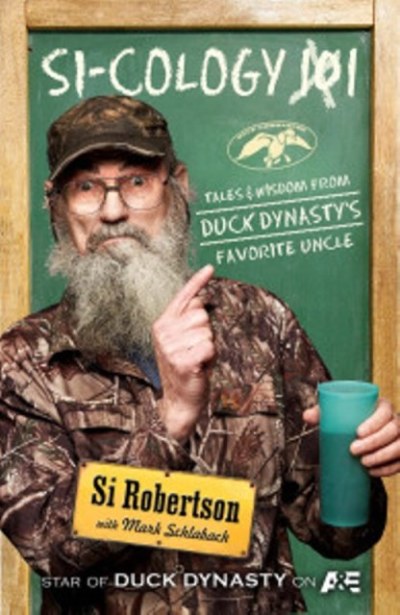 CP asked Si what he thinks about seeing his face on "Duck Dynasty" merchandise at various stores throughout the country. According to Si, it's a humbling experience, but Alan thinks it's a frightening and funny commentary about popular culture.
"It's very humbling, number one," Si stated. "There's a lot of kids who look-up to me, and that's humbling. Because being human, I don't want to fail them. But being human, I will. That's why it's so important to have your faith put in something that won't fail you. And that means the son of God's kingdom."
But Si's nephew, Alan, has a different take and joked about how ironic it is to see his uncle's face surrounding him everywhere he goes inside a walmart.
"It's kind-of scary to me. You know, Si's got a funny look about him, and to see him everywhere I turn around at walmart, it makes me think, what kind of crazy world are we living in?"
READ MORE: SEE DUCK DYNASTY CAST WITHOUT BEARDS - CLICK HERE FOR PHOTOS
Here are related videos:
'Duck Dynasty' Stars Phil, Miss Kay:How Jesus Christ Saved Their Marriage
Duck Dynasty's Sadie Robertson Making Video Devotionals, Modest Clothing Line