Interview: Emily Letts Says Parental Consent for Abortion Is 'Dangerous' for Teens
States Shouldn't 'Force' Parents to Be Involved in Their Daughters' Healthcare Decisions, Says Letts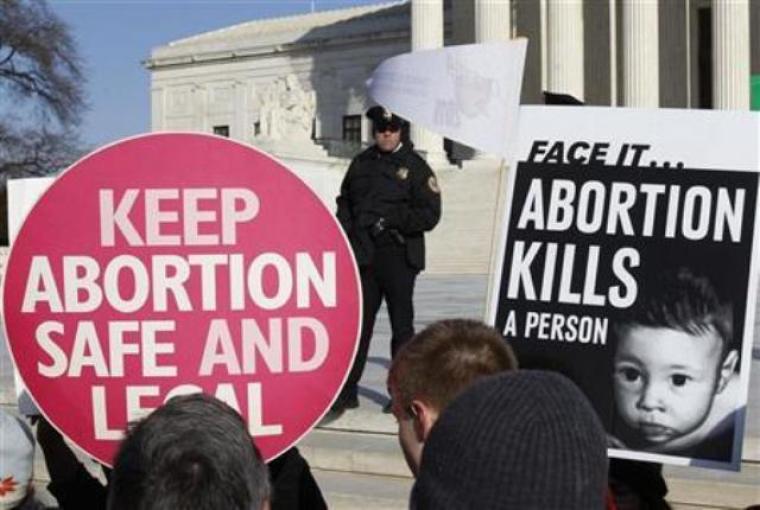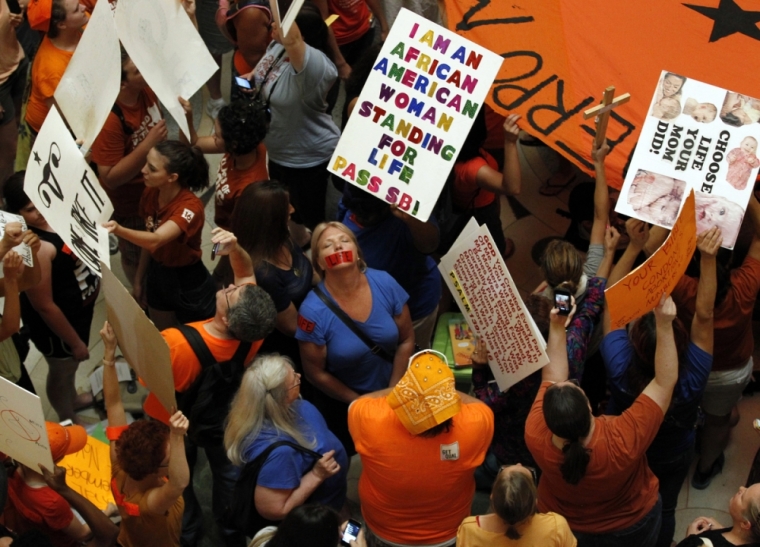 View Photos
CP: How did you hear about the film project?
Letts: Once I filmed the procedure and a couple weeks had passed, I heard about the project, which is a part of Abortion Care Network and my clinic is a part of Abortion Care Network, so we are a part of that community. And so, when they brought it up, I was like, that's the perfect outlet for me to deal with this raw footage. So I edited it down and submitted it afterward.
CP: Were there any concerns from the abortion doctors and other staff about you filming it?
Letts: At the clinic we all got together — all of my administrators — and talked about what we would do with the film, and the limits and barriers we want to put on filming. So, it's really only about my experience, as a woman, going through this procedure, and as a counselor where I understand the vocabulary of what's going on. So we really tried to leave everyone else out of the picture, just so that it could focus mainly on the first person woman's experience.
CP: Are you experiencing any type of regret or depression?
Letts: I [had the abortion in November] and I feel confident that I made the right choice. I feel confident that, you know, when I do decide to parent, I want to have a partner where we decide on it together, and it's something we want to embark on. I have no regrets. The support that I've gotten from across the country has been astounding.
CP: Why did you choose to not do the medical abortion pill at home? You said in your video that you were only two or three weeks along in your pregnancy, which is too soon to have a surgical abortion. How far along were you?
Letts: No, I was six weeks pregnant ultimately. I found out when I was three weeks, four weeks. And so I had to wait two weeks in order to have the medical procedure.
CP: And you decided to not take the abortion pills and go home and expel the baby?
Letts: Absolutely.
CP: And you said you chose to have a surgical abortion because you don't want women to fear that procedure?
Letts: In my clinic, women come in and they are in fear of the procedure, and it seems to be the road less traveled. Some women have to because they cannot [financially] afford to be put to sleep or they cannot afford another abortion option. There's a little bit of apprehension with that, and I wanted to show like, this is what my experience was, and maybe this will help a woman.
Really it's just about sharing stories — this was my experience during this procedure, but your experience will probably be different.
CP: Your abortion facility, you mentioned, is an ambulatory care center. Do you think that all abortion clinics should be ambulatory care centers, or do you think that it doesn't matter?
Letts: It's not necessary for an abortion clinic to be an ambulatory care center at all. Not all of the clinics owned by the company [I work for] are ambulatory. We are, which is great, because we can provide a specific sort of care to women with specific needs, but other clinics can't.
Women need access to reproductive care, and that doesn't need to be an ambulatory care center. And forcing regulations on abortion clinics, like waiting periods or forced ultrasounds, or any of these things, are simply a way to restrict abortion access, which is really just to say that they're not trusting women with their own decisions and putting women in danger.
According to the pro-life group Life Dynamics, more than 340 women have died in the United States following a legal abortion procedure.