Interview: Emily Letts Says Parental Consent for Abortion Is 'Dangerous' for Teens
States Shouldn't 'Force' Parents to Be Involved in Their Daughters' Healthcare Decisions, Says Letts
Emily Letts, the former actress and abortion counselor who's best known for posting a video on Vimeo and YouTube that allegedly shows her having a surgical abortion, says state laws requiring abortion clinics to obtain parental consent before performing abortions on minors are "dangerous." Letts also asserts that parents shouldn't be "forced" to be involved in their adolescent daughters' healthcare decisions.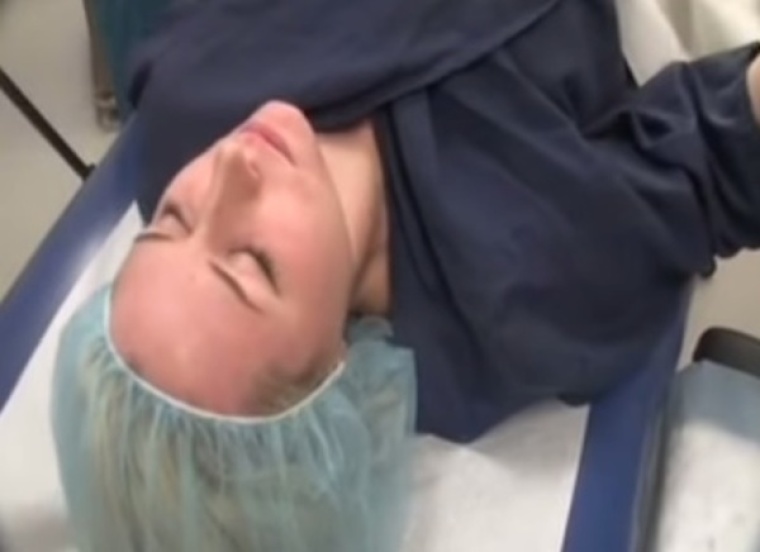 Letts, 25, works at the Cherry Hill Women's Center in New Jersey, and was awarded a cash prize from a pro-abortion group for submitting a 3-minute video of herself allegedly having an abortion as an entry in the "Abortion Stigma Busting" contest. The competition was co-organized by the Abortion Care Network and the 1 in 3 Campaign, a project of Advocates for Youth, which advocates for adolescents' access to abortions without parental notification or consent.
In an interview with The Christian Post, Letts defended her abortion video as being real, and not fake, as some people have suggested; and added that she made the video because pro-life advocates are "misinforming women about abortion."
This misinformation, she claims, includes pro-life groups noting that abortion can increase the risk of breast cancer — even though the clinic she works for was successfully sued in 2003 by a former client, who was 17 at the time of her abortion, for not informing women about the increased risk of breast cancer. The malpractice lawsuit was filed against the Cherry Hill Women's Center after the abortionist on staff performed a second trimester abortion on the girl without obtaining parental consent. The clinic's staff also falsified her records.
Although Letts said that she made her 3-minute video in an effort to inform women about all of their options — birth, adoption and abortion — her video only talks about the latter. Similarly, Letts also suggested that women who have abortions should be able to "talk to the male involved," yet she told CP that she did not involve her partner in the decision making process and declined to comment as to whether he has attempted to contact her since her video has gone viral.
The following is an edited transcript of Letts' interview with CP:
CP: A lot of people have questioned the authenticity of the film, saying that you didn't actually have an abortion but were merely acting it out — because the details portrayed in the video don't reflect the majority of women's abortion experiences, and because you're smiling and appear to be happy. What is your response?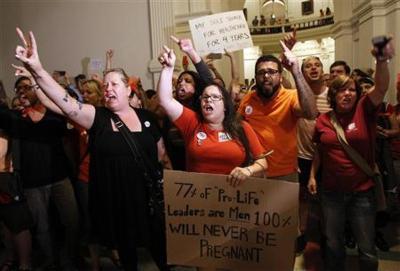 Letts: When I made my decision I felt very confident. And a lot of people were in the room because, well, we're an ambulatory surgical center, and we have a nurse present, an anesthesiologist, if you're asleep, as well as the doctor performing the surgery. I also had an abortion doula present, and she's the woman who's holding my hand and supporting me through that. And we have a program of volunteering, people who volunteer to do that for our women (act as an abortion doula).
CP: Since the decision was made to not show the surgical removal of your baby from your uterus, did you see it yourself? And why was the decision made to not show the graphic nature of abortion and the baby after it was removed from you?
Letts: It was about a woman's perspective, it was about my experience — it's not about anyone else's experience. I just wanted to concentrate on my own experience, emotions, feelings and thoughts. Many women go through this experience feeling completely alone, like they have no one to talk to, and that's just not true, because one-in-three women will have an abortion by the time they're 45.
Why is that a woman can go through this and not be able to talk to her family and not be able to talk to the male involved; and feel like she's doing something that completely isolates her from the rest of society, when in fact, so many women can support her.
CP: What inspired you to make the film, and what did you want to show women?
Letts: There's a whole war on abortion in America right now, and yet no one really knows what it looks like. A first trimester abortion only takes two to five minutes, and if you want to compare it to birth, it's sometimes easier than giving birth. It's just important for women to know all the facts — all the facts, about birth, adoption and abortion before they make their decision, so I thought my video could accomplish that.
CP: You've said that you were sexually active with more than one man when you became pregnant. Have any of these men contacted you after seeing your video?
Letts: The male was not involved in my decision.
CP: Is anyone aware that they are the potential father, or has anyone tried to make contact with you? Or are they completely oblivious to your having been pregnant and your decision to terminate the baby?
Letts: The male was not involved in my decision.
CP: You've said that you made this video to combat misinformation about abortion. What do you see as being misinformation about abortion?
Letts: For instance, like abortion being linked to breast cancer, and that women who have abortions are going to regret their decisions. I've spoken to 100s of women, of all ages, who have yet to regret their decision.
I want all voices to be heard, whether it was a difficult decision for them, or it was made in two seconds.
CP: How do you feel about adolescents having the procedure? And do you think there should be parental notification or consent, or do you feel they should be allowed to make that choice without parental involvement?
Letts: I think that if adolescents were forced to involve their parents — a lot of danger could be had to adolescents, because if they are forced to involve their parents, so many adolescents would do whatever they needed to do to not involve their parents.
And so, therefore, like, it's a difficult decision, but it's a personal decision. It's the woman's choice to decide whether she does or does not wish to carry to term. And it's her body, and so, therefore, like, I believe there should be counselors available at every clinic, and that emotions and feelings and questions need to be answered with as much love and care as possible. But involving the parents could present a lot of — forcing the parents to be involved could present a lot of problems.
So that's why we just like, while I believe parents shouldn't necessarily be involved, I do think that every clinic should have counselors available so that we can answer questions, hold hands, give hugs, say positive things — encouragement, which is ultimately what my whole message is about.