Interview: SBC President Ronnie Floyd Counsels Pastors on Prayer, Spiritual Awakening
Interview: SBC President Ronnie Floyd Counsels Pastors on Prayer, Spiritual Awakening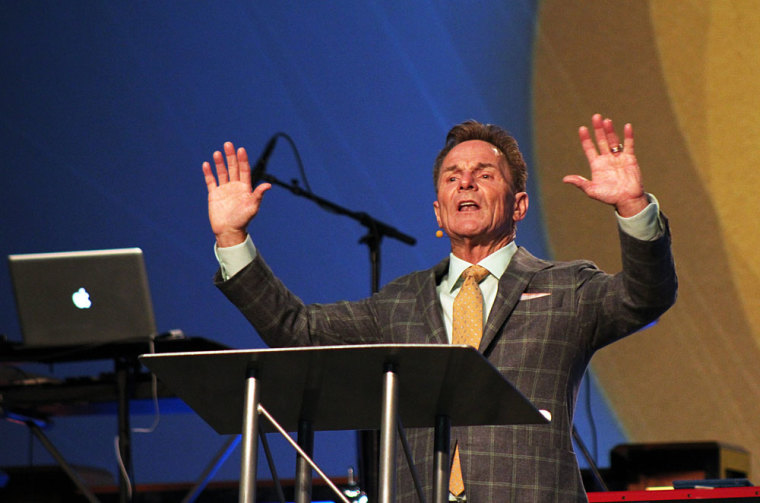 Southern Baptist Convention President Ronnie Floyd is urging U.S. pastors to commit more time to prayer so the American church can experience a spiritual awakening.
"I would encourage every pastor to learn to give as much of the mornings to God as they can. I think when pastors begin to pray, prioritize prayer and the word of God in their lives and the working of the Lord in them, we're going to get better preaching, we're going to have better teaching and we're going to have more alive churches and we're going to be able to do more for the Great Commission," Floyd told The Christian Post.
Prayer is more important now than ever before, Floyd believes. On the eve of his June 2014 election as the Southern Baptist Convention's new leader, Floyd revealed that the nation's largest Protestant denomination is experiencing a decline in baptisms. The Arkansas-based Cross Church pastor also wrote on his website that it has been "over 100 years since the last great move of God in our land."
"I really believe that the real key to the future of our entire nation and the church of Jesus Christ in America and beyond is if the United States, the church of the United States has a major spiritual awakening," he said.
Floyd believes the first step to ushering in a great awakening in America is a fresh commitment to daily prayer among the Church, especially among its leaders.
The early morning, he shared, is a great time for uninterrupted personal prayer. In his daily routine, Floyd says he is an early riser who dedicates the wee hours to prayer.
"Five mornings a week I'm up usually at 3 o'clock in the morning and I'm engaged deeply with the Lord for a couple of hours," he revealed.
However the Arkansas pastor says it does not really matter when pastors pray as long they pray. "Now a lot of people find that late night (works best for them); now I'm not going to make a legalistic issue over that. That's not really the issue. The issue is they spend time with God. The issue is they prioritize prayer and the Word in their life and that's what I'm really asking and encouraging."
In a recent blog, Floyd explained that the act of going to God on bended knee "prevents us from getting out of balance or (going) off into theological error."
Prayer, he wrote, demonstrates one's faith in God. "I go to Him in prayer because of who He is and what He can do. I believe God is able to do anything with anyone, anywhere," declared Floyd.
When pastors pray, he says they should do so with authority, power and obedience to God's word.
He explained, "When we have Bible promises that God gives us, we have certain text that God puts on our heart or the reality of the text itself, we can stand on that because that's God's word."
Floyd is encouraging the Church to join the movement of U.S. pastors praying for a great awakening in America, global evangelism, the convention's 2015 meeting and himself.
"Humbly, I request that you pray for me daily," he writes "I have never felt more in need of prayer in my life than today. The burden upon me is heavy and the task is overwhelming. But hope is rising in me, especially when I know that people are praying for me daily."
Floyd is hopeful that thousands of pastors around the country will join this movement. He has created an online pledge on his personal website that participants can sign and share with others.