Interview: 'The Americans' Producers Say Christian Conversion Story Will 'Continue to Play Prominently' in Season 3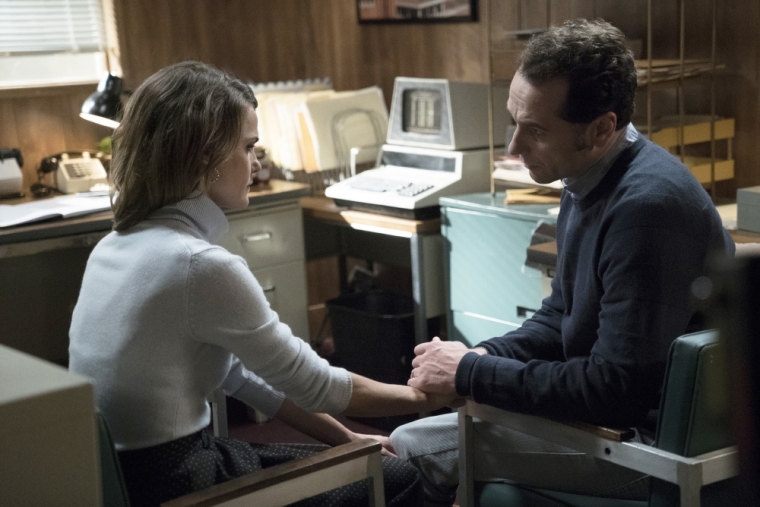 Spoiler Alert: Part of the season two finale of "The Americans" is revealed in this article.
The storyline of a character becoming a Christian in FX's "The Americans" will continue to play a prominent role in season three, which premieres Wednesday, the show's producers told The Christian Post.
"The Americans" is about Soviet spies living as Americans in the United States during the early 1980's. The spies are a married couple, Elizabeth and Phillip Jennings, played by Keri Russell and Matthew Rhys.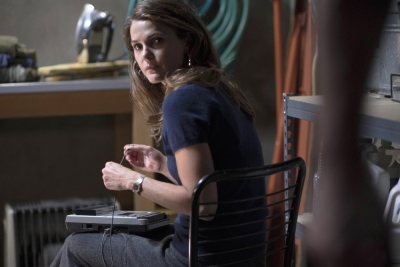 At its core, the show is not just about espionage, it is about a family. While Elizabeth and Phillip's marriage was arranged by their Soviet leaders, viewers see them come to care for and love each other and their two biological children, Paige, played by Holly Taylor, and Henry, played by Keidrich Sellati. Paige and Henry, born and raised as Americans, do not know that their parents are spies.
In season two, Paige begins attending a Protestant Christian church and reading the Bible, much to the dismay of her KGB parents.
The writers debated how to handle Paige's newfound faith, the show's creator Joe Weisberg said in the Jan. 7 interview. They noted that other recent shows similarly had main characters that became Christians, such as Showtime's "The Big C" and CBS' "The Good Wife." They ultimately decided that they would handle the situation "completely different" than those other shows.
In the other shows, he noted, the parents were confused about the changes in their children because they were not religious, but Paige's parents are not simply ambivalent toward religion. Having grown up in the "highly atheistic" Soviet Union, "they were taught that religion was really evil," he explained.
Paige's faith "is very threatening to [her parents], so to explore that conflict and drama, it adds a whole level of depth and meaning to our show that has just been very exciting," Weisberg said.
Executive Producer Joel Fields added that Paige's faith exploration creates an "interesting dissonance" in the show, because her faith "becomes a passion for making the world a better place."
"She has found herself in a church that is deeply committed to social action and making the world better," he said.
In one episode, Paige attends a protest at a nuclear weapons facility. The irony of Philip and Elizabeth supporting this faith-inspired action is not lost on the viewer.
The pastor, known only as "Pastor Tim," played by Kelly AuCoin, gets arrested during the protest. AuCoin will continue the role in season three, Weisberg and Fields confirmed.
"The pastor she is learning from is a guy who has such a spiritual heart and such a commitment to making things better that, in another context, Phillip and Elizabeth would have praised him, but it pushes their buttons," Fields explained.
The writers were intentional in modeling Pastor Tim after Protestant Christian pastors of that time period. The Christian liberation movement was influential in many churches during the 1980's, Weisberg noted, and liberal Churches were "very politically active and very dedicated to, for example in South America, fighting for political causes."
The tension between religion and politics, and how those boundaries are treated differently in the United States than in Communist nations, will continue to be explored in season three, Weisberg confirmed.
Fields added that there is "something very personal" about the Pastor Tim character because, growing up in the 1980's, his father was a rabbi and worked closely with pastors like Pastor Tim in various faith and social action groups.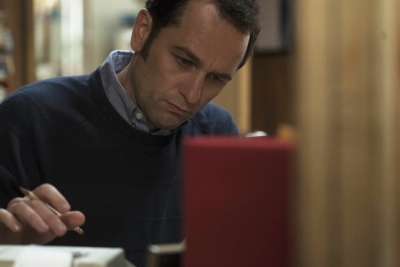 Among the writers, Fields said, there was much debate over what the church Paige attends should be like. They finally decided that it should be a positive, appealing place. In doing so, the writers are able to draw out the conflicted choices Elizabeth and Philip will have to make.
In one scene, Fields recalled, Philip went to confront Pastor Tim. He planned to kill him, but "he's met with an open heart of love and understanding." The audience discovers "that's the thing that can disarm" Philip.
In the dramatic final moments of season two, Elizabeth and Philip are told by a KGB superior to reveal the truth of who they are to Paige. A KGB goal, viewers discover, is to have spies born and raised in the United States. They want Paige to be their first. (You can see part of that scene in the video below introducing season three.) This sets up what will become a major point of tension in season three, Fields and Weisberg revealed.
"The big conflict we're looking to explore this season," Fields said, "is what happens to a marriage that has been through many trials and tribulations but has found a real level of love and, finally, for both of them, a desire to make it work. And yet, in that moment, they find themselves faced with the greatest conflict they've ever had to face and the thing that is most important to them is their own child."
At the end of the interview, Fields thanked me for covering the religion storyline because he does not get asked about it often.
"It's such an interesting angle," he said, "and we appreciate that [you're a fan of the show], because it's a chance to talk about an aspect of the show we don't get asked about frequently, and it's one we talk about a lot amongst ourselves. We talk about it with regards to the show and we talk about it interpersonally between me and Joe."
Editor's Note: "The Americans" is rated "TV-MA," which means it is for "mature audiences only" and "unsuitable for children under 17." It contains graphic violence, explicit sexual activity and crude indecent language.