Iowa's heartbeat abortion ban won't go into effect after state Supreme Court deadlocks 3-3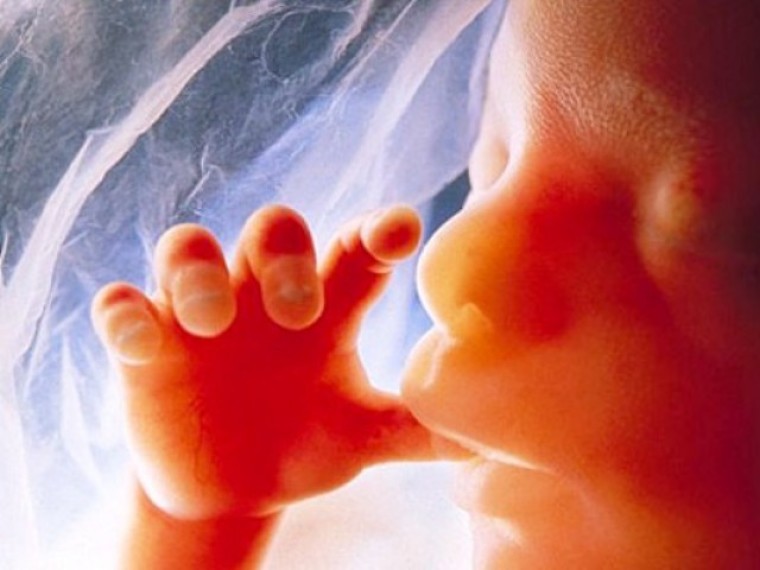 The Iowa Supreme Court has divided over a state law banning most abortions after a baby's heartbeat is detected, thus allowing an earlier decision by a lower court to permanently block enforcement of the law to stand.
In an order issued Friday, the state Supreme Court ruled 3-3 over whether to allow the 2018 law to go into effect. Iowa Supreme Court Justice Dana Oxley, the seventh member of the court, did not take part.
Because the state Supreme Court deadlocked at 3-3, the permanent block on the ban will remain in effect. 
With the ban still blocked, Iowa allows for elective abortions up to 20 weeks into a pregnancy.
Justice Thomas D. Waterman wrote for the justices who wanted to keep the block in place, arguing in the order that all six justices agree that "there is no direct, automatic right to appeal the denial of a motion to dissolve an injunction that was entered four years ago."
"We believe the State cannot prevail for two reasons: first, there are numerous discretionary reasons not to grant the writ; second, even if we granted the writ, the district court acted neither illegally nor outside its jurisdiction when it concluded the injunction remains valid under existing law," he concluded.
Justice Christopher McDonald disagreed, writing that "this court's constitutional power does not give it the authority to hold a law unconstitutional because the law conflicts with our personal views."
"It is almost universally accepted (except by my colleagues today) that courts have inherent authority to modify or dissolve a permanent injunction based on changes in fact or law without regard to the passage of time," wrote McDonald.
"The district court failed to adhere to controlling precedents, erred, and acted illegally when it concluded that it lacked the authority to modify a permanent injunction more than one year after its entry."
Iowa Gov. Kim Reynolds released a statement last Friday while she considered the split decision "a disappointment," she believed that "the fight is not over."
"There is no fundamental right to abortion and any law restricting it should be reviewed on a rational basis standard — a fact acknowledged today by three of the justices. Still, without an affirmative decision, there is no justice for the unborn," stated Reynolds.
"There is no right more sacred than life, and nothing more worthy of our strongest defense than the innocent unborn. We are reviewing our options in preparation for continuing the fight."
Rita Bettis Austen, legal director for the Iowa chapter of the American Civil Liberties Union, said in a statement last week that she was "overjoyed and relieved" by the order.
"This law was dangerous, cruel, and unconstitutional when the district court blocked it four years ago, and it's still dangerous, cruel, and unconstitutional today," stated Austen.
"Many Iowans were depending on the outcome of the case today, and we are celebrating the preservation of our freedom, health, and safety."
In 2018, before Roe v. Wade had been overturned, Iowa passed a law that prohibited doctors from performing abortions after a fetal heartbeat is detected, which can be as early as six weeks into a pregnancy.
The law, signed by Reynolds, provided exemptions that included abortions being performed due to rape, incest, fetal abnormalities, and treatments related to incomplete miscarriages.
The legislation was the subject of a lawsuit filed by the ACLU and Planned Parenthood Federation of America on behalf of the Emma Goldman Clinic in Iowa City and Planned Parenthood North Central States.
Last year, after Iowa's heartbeat abortion law had been blocked, the United States Supreme Court ruled 6-3 in Dobbs v. Jackson that abortion was not a constitutional right. Since then, many states have passed laws banning abortion in most circumstances.
As a result of the Dobbs decision, the state opted to file a request to have the district court dissolve its permanent block on the ban. However, the lower court refused to.