90% of Arab Muslim Millennials Say ISIS 'Complete Perversion of Islam'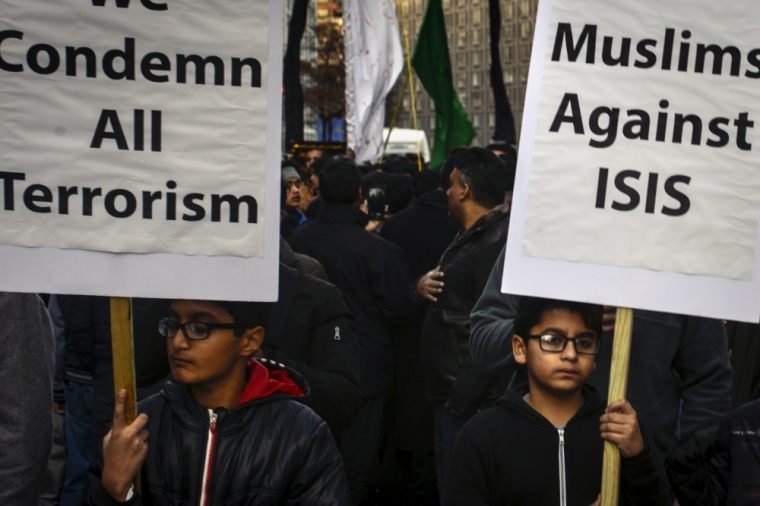 A large-scale poll of Arab Muslims has found that the majority of Arab youths believe the Islamic State terror group is a perversion of Islam, and have blamed corruption and regressive governments for the rise of extremism.
"At least three-quarters of millennial respondents in all countries surveyed" said movements like IS and al-Qaeda "are either a complete perversion of Islam's teachings or mostly wrong," revealed The Zogby Research Services poll.
The survey was carried out on 5,374 young Muslim men and women across several Middle Eastern and North African countries, including Morocco, Egypt, Saudi Arabia, the United Arab Emirates, Bahrain, Kuwait, Jordan, and the Palestinian territories.
IS, which has conquered cities across Iraq and Syria and committed vast human rights abuses, including serious persecution against Christians and other religious minorities, was most opposed in Morocco and the UAE. Over 90 percent of the youths surveyed in those countries called the group a "complete perversion of Islam."
Opinions were a little more mixed in the Palestinian territories and Saudi Arabia, where 55 percent of respondents said that IS and other such groups are distorting the teachings of Islam.
Issues such as "corrupt, repressive, and unrepresentative governments" were identified as some of the biggest reasons why IS has gained so much momentum and established itself on the world stage.
A separate poll carried out by Turkey's Social Trends Survey found that a notable number of people in the U.S.' close NATO partner do not find IS to be a terrorist organization at all, however.
The Irish Times pointed out that the survey asked over 1,500 Turkish residents of their views on IS, and as many as 9.3 percent argued that the militant group should not be classified as a terrorist organization. Another 5.4 percent said that they support IS' actions.
At the same time, however, the poll also showed that fears of terrorism are rising across the nation.
"There are two conflicting positions that we have here," said Suleyman Ozeren, president of Global Policy and Strategy, the report's authors.
"But the high number of people supporting Islamic State actions should concern us. It also tells us that prevention of radicalisation policies should be the number one priority for the government. Once people are radicalized it's very difficult to deradicalize them," he added.
Another major survey on people in Arab states released in November, this time by the Arab Center for Research and Policy Studies, reported similar results as the Zogby poll, when it comes to opinions on IS.
While residents in Lebanon were most opposed to IS, with 98 percent of the people opposing the group's ideology, 24 percent of Palestinians suggested sympathetic views of the Islamic radicals.
Furthermore, the survey found that 50 percent of Palestinians "opposed Arab participation in the coalition to 'degrade and ultimately destroy ISIL.' This was followed by Egypt, where 40 percent were opposed to Arab countries' participation in the military strikes against targets in Iraq and Syria."