ISIS' Barbaric Torture Devices Used on Captives Found in Terror Prison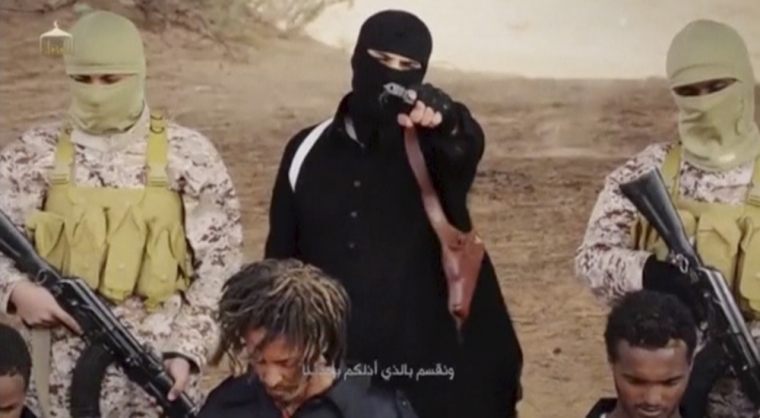 After Iraqi special forces recaptured the city of Fallujah from the Islamic State earlier this month, they discovered a makeshift prison where the terror group used torture devices to interrogate and punish its captives.
Images of the prison in the central part of the city, taken by Iraqi soldiers, show a filthy dog cage and a car battery in the prison, according to the U.K.'s Mirror newspaper.
The pictures suggest that IS terrorists, which is also known as Daesh, ISIS or ISIL, held some of the captives in the filthy dog cage and administered shocks by attaching the battery's metal clips to their genitalia.
"The security forces discovered a prison belonging to the ISIS in Nezal neighborhood in the center of Fallujah, during the liberation operations of the city," Mahmoud Mardi Jumaili, the commander of the First Regiment in Karmat Fallujah Brigade, said in a statement, according to Iraqi News. "The prison contained 360 prisoners, including civilians and security members."
Jumaili added, "The majority of prisoners were arrested by ISIS since the occupation of the city of Fallujah, two years ago, and they are suffering from bad health conditions. The arrested people were transferred to hospitals to receive medical treatment."
ISIS had held Fallujah since January 2014.
Fallujah, 40 miles west of Baghdad, was the first city seized by IS two and a half years ago. The United Nations estimates that about 42,000 residents fled the city after the Iraqi military operation against the terror group began in late May.
The Norwegian Refugee Council, which has been providing aid to displaced people, said escapees reported a sudden retreat of IS fighters at key checkpoints inside Fallujah, which helped civilians to leave en mass. "Aid services in the camps were already overstretched and this development will push us all to the limit," NRC country director Nasr Muflahi was quoted as saying.
Iraqi forces' victory in the city "is important in terms of Iraqi politics — Fallujah was seen as a car bomb factory for Baghdad," Douglas Ollivant, a former U.S. Army Cavlary officer and White House aide in charge of Iraq, told TIME magazine. "And I'm not on the ground there so I can't see what's happening, but it appears to be falling a heck of a lot faster than any of us anticipated. So maybe this mass strategy of encircling ISIS and making them fight on four different fronts may be working."
IS is an offshoot of al-Qaeda and wants to establish a caliphate in the Levant region and beyond. It has gained control over large swathes of territories in Syria and Iraq, and is seeking to expand its territory. Christians and other minorities are among its main targets.