ISIS Beheads 91 People, Including 39 of Its Own Fighters, for Sorcery and Sodomy in 1 Month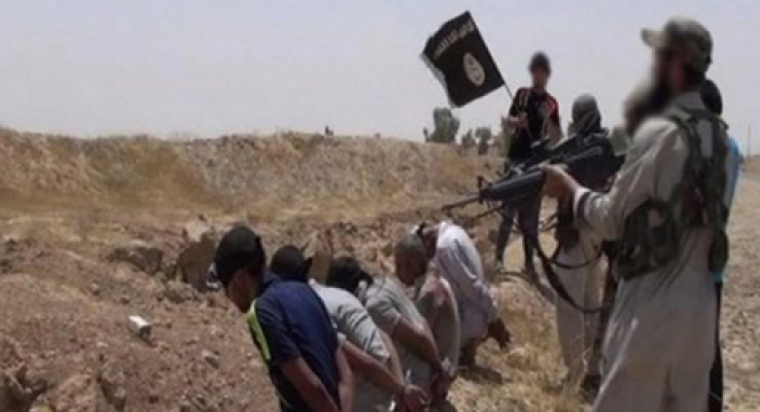 The Syrian Observatory for Human Rights has said that the Islamic State terror group has executed at least 91 people in the space of a month in Syria, including 39 of its own fighters, for crimes such as sorcery and sodomy, among others.
"The executions [are being] carried out for sorcery, insulting Allah, sodomy, adultery, banditry, joining and cooperating with the awakening movements, sorcery, cooperating with crusader coalition, mischief on Earth and cooperating with the Nusayri regime forces," SOHR wrote, noting that most of the victims were beheaded.
At least 32 civilians, including two women, were among the executed in Syria between the period of July 29 to Aug. 29. IS has implemented its strict version of Shariah law in the territories it has conquered, and despite airstrike operations from allied countries, it maintains its control over several cities in Iraq and Syria.
SOHR, which has been documenting the various atrocities carried out by IS over the past year, said that at least 3,156 people have been executed at the hands of the extremists using various methods, such as shooting, beheading, stoning, burning, or throwing off high places. As many as 76 children and 95 women have been executed at the hands of IS.
There have been a number of reports of IS executing people for what it deems as sorcery. Back in May, the Islamic militants publicly beheaded two elderly men in the Syrian village of Jarnyah over such an accusation, and uploaded the photos on social media.
IS has also admitted to having killed at least 30 people accused of sodomy, by hurling the victims off buildings or stoning them to death.
"At the executions, hundreds of townspeople, including children, cheered jubilantly as at a wedding," Subhi Nahas, a gay refugee from the city of Idlib, told the U.N. Security Council earlier in August. "If a victim did not die after being hurled off a building, the townspeople stoned him to death. This was to be my fate too."
An Iraqi man added that IS track down gay people by going through a captured person's phone, contacts, and Facebook friends.
"They are trying to track down every gay man. And it's like dominoes," the Iraqi man said. "If one goes, the others will be taken down too."
SOHR urged the Security Council in an appeal "to work urgently in order to stop the crimes and violations" carried out by IS, President Bashar al- Assad's regime, and all other groups involved in the four-year-old Syrian civil war.
"We also call them to support the Syrian people in order to reach the state of freedom, democracy, justice and equality that preserve the rights of all components of the Syrian people regardless of their sects, religion and ethnics," the watchdog group added.