ISIS Distorts Islam Just Like IRA Distorts Catholicism, Says NY Cardinal Dolan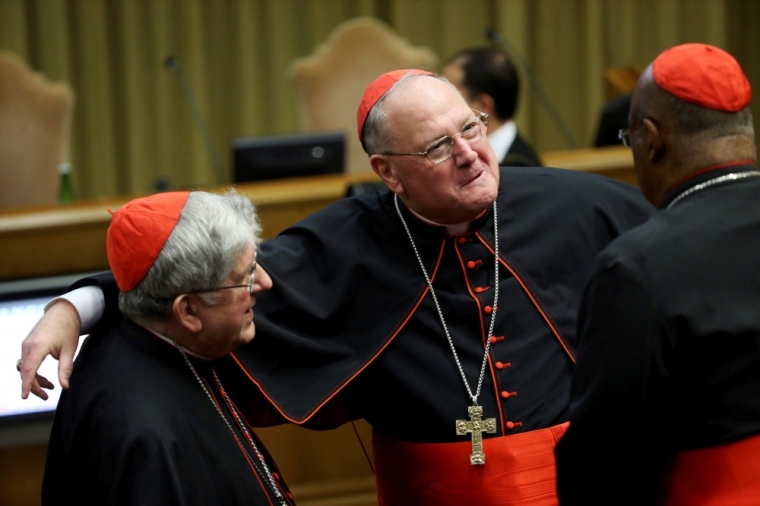 Cardinal Timothy Dolan has compared terror group ISIS to the infamous Irish Republican Army, claiming that both sets of militants distorted the respective religions they claim to represent.
"These extremists do not represent genuine Islamic thought," Dolan said about ISIS in an interview with CNN. "Even the majority of temperate, peace-loving Muslims would say, 'I'm afraid they have a particular strand of erroneous Islam.' But I do think they are, they are distorting it."
Dolan then compared ISIS to the IRA, which carried out numerous bombings and assassinations in the late 20th century against Britain in an attempt to end British rule over Northern Ireland.
"You know the parallel I've drawn?" the Cardinal said. "And enough people have been kind enough to tell me they think the analogy is accurate. Remember 30-35 years ago with the IRA in Ireland? The IRA claimed to be Catholic. And they were baptized, they had a Catholic identity. What they were doing was a perversion of everything the church stood for."
Dolan insisted that the analogy is "somewhat accurate," and said that ISIS militants are "not real" Muslims.
There has been a great deal of debate in the U.S. about whether to call ISIS "Islamic" or not.
President Barack Obama has explained that he refuses to do so, because he doesn't want to legitimatize the terror group and give them what they want.
"These terrorists are desperate for legitimacy. And all of us have a responsibility to refute the notion that groups like ISIL somehow represent Islam, because that is a falsehood that embraces the terrorists' narrative," Obama said in February.
The comments came in response to conservative criticism that has called on Obama to recognize that ISIS specifically targets Christians in its operations across Iraq and Syria and the surrounding region.
"The Holy War is here, and unfortunately it seems the president will be the last to acknowledge it," Fox News host Bill O'Reilly has said.
Rev. Franklin Graham has also asked why Obama didn't immediately identify the 21 Egyptians who were beheaded by ISIS in February as "Christians," instead opting to use the word "citizens," which was repreated over-and-over by his administration.
"The truth is — their barbaric murderers openly said they killed them because they were 'people of the cross.' Why is the president seemingly continuing to protect Islam and refusing to open his eyes to the truth?" Graham asked.
During a speech at the National Prayer Breakfast on Feb. 5, Obama used the Crusades as an example of people doing "terrible acts" in the name of Christ, and warned people not to judge an entire religion based on the actions of a few.
"Unless we get on our high horse and think this is unique to some other place, remember that during the Crusades and the Inquisition, people committed terrible deeds in the name of Christ," Obama said.
Some, like Bill Donohue of The Catholic League, rejected the comparison, and pointed out that the Crusades were carried out against Islamic jihad.
"The president should apologize for his insulting comparison," Donohue said. "Obama's ignorance is astounding and his comparison is pernicious."