ISIS Hijacks Anti-Islamic State Video Game, Modifies It to Recruit Children to Kill Westerners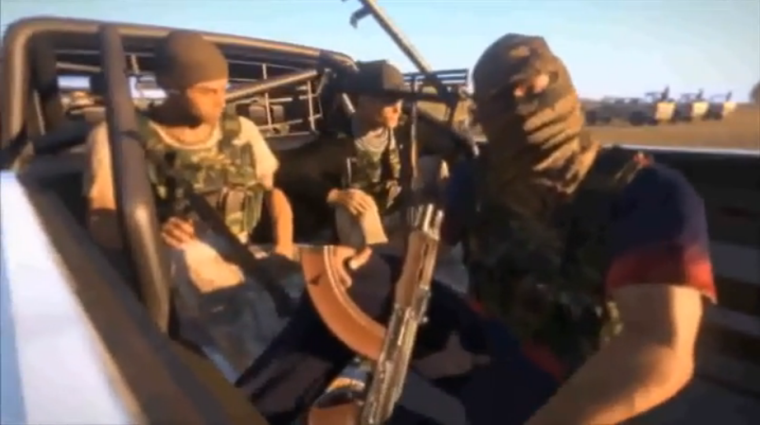 Supporters of the Islamic State terrorist organization are distributing a recently modified version of a popular first-person shooter video game that allows gamers to role play as ISIS militants who are on a mission to murder westerners.
The Daily Mail reports that supporters associated with ISIS are distributing a modified version of the Czech-produced video game ARMA III, that allows users to pretend to be radical extremist characters based off of Islamic State militants.
Although the original ARMA III game takes place in the year 2030 and only allows users to take on the role of NATO forces fighting against coalition forces from Middle Eastern and Asian countries, the new ISIS modification allows players to control militants and specifically rewards players for killing not only westerners but Syrian regime soldiers and Kurdish Peshmerga fighters, as well.
As reported by Vocativ, the makers of ARMA III, the Czech-based studio Bohemia Interactive, originally created modifications featuring ISIS fighters so that users all over the world can fight against the militants. However, ISIS' supporters "hijacked" that modification.
ISIS fighters are said to be using the modified game to recruit children and other individuals who have become disenfranchised in Western civilization by distributing the game modification for free on various online gaming forums to individuals who have signified their support for the militant organization and its self-proclaimed caliphate.
According to Vocativ, One ISIS supporter introduced the ISIS modification in an online pro-terror forum. The supporter wrote: "In the latest version of the game ARMA III there are mods in which a user can play as an ISIS militant, especially against the Peshmerga and Syrian army."
Another ISIS supporter in the forum replied by vowing to make copies and distribute that particular modification of the game.
"I will, with the help of Allah, make dozens of copies for this game and distribute it to all the brothers that use the name of the caliphate," the supporter wrote.
The modification to ARMA III is only the latest video game tactic utilized by ISIS and its supporters to try and recruit children and others.
Last September, the media wing of the Islamic State announced the creation of a Grand Theft Auto 5 modification that allows users to participate in jihad against U.S. and Iraqi forces.
The media wing released a YouTube video that showed militant characters gunning down police officers and blowing up army vehicles while shouting the phrase "Allahu Akbar", meaning "God is the greatest."
According to Forbes, El Fagr, a Cairo-based publications, reported that the game is designed to "raise the morale of the mujahedin and to train children and youth how to battle the West and to strike terror into the hearts of those who oppose the Islamic State."
Shahid Butt, a British man who was convicted of terrorism in 1999, told Sky News that violent video games are to be blamed for "dehumanizing" young gamers, which helps terror groups recruit them once they have been "dehumanized."
"You got an eight or nine-year-old child playing those kind of violent games with heads blowing off and limbs blowing off," Butt said. "What kind of mentality is that kid going to have? You dehumanized that person. To go and fight in Syria is as easy as going on holiday in Disneyland. Because you have made it easy."
Although it might seem barbaric for the Islamic State to use video games to attract youngsters to join their ranks, the U.S. army is doing the same thing. Jay Caspian Kang of The New Yorker writes that over the past decade, the U.S. Army has used the video game "America's Army" as a recruiting technique and it has led to a spike in recruitment.