ISIS Kills Coptic Priest in Egypt for 'Combating Islam'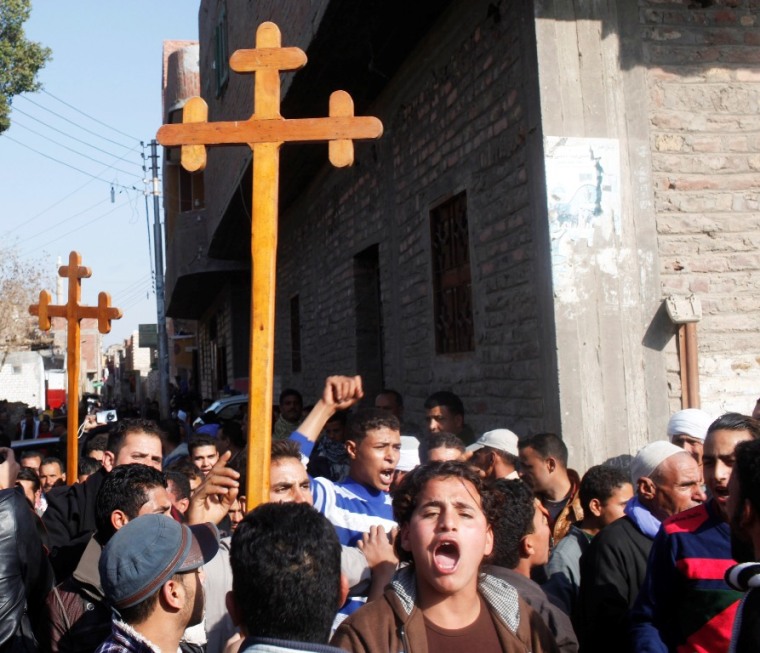 An Islamic State affiliate in Egypt has claimed responsibility for the slaying of a Coptic priest who was murdered in the Sinai Peninsula on Thursday.
According to AFP, the IS branch (also known as ISIS, ISIL and Daesh) in the Sinai Peninsula posted a statement on its social media accounts claiming that a "squad" of its gunmen were responsible for shooting and killing 46-year-old Coptic Priest Raphael Moussa in the town of El-Arish.
Reports indicate that Moussa might have been followed before he was killed. According to church spokesman Boulos Halim, Moussa had earlier left a church where he attended mass.
According to Egypt's Interior Ministry, Moussa was shot after driving to a mechanic's shop in El-Arish where he was getting his car repaired. As he emerged from the car, he was shot in the head and died instantly.
In its statement, the terrorist outfit says the priest was targeted and killed for "combating Islam."
This is not the first time that an IS affiliate has targeted and killed Coptic Christians.
In February 2015, the IS branch in Libya released one of its most notorious execution videos, showing the mass beheadings of 21 Coptic Christians on a beach near Tripoli. It is believed that the men were kidnapped by the terrorist group on two separate occasions in the months leading up to their execution.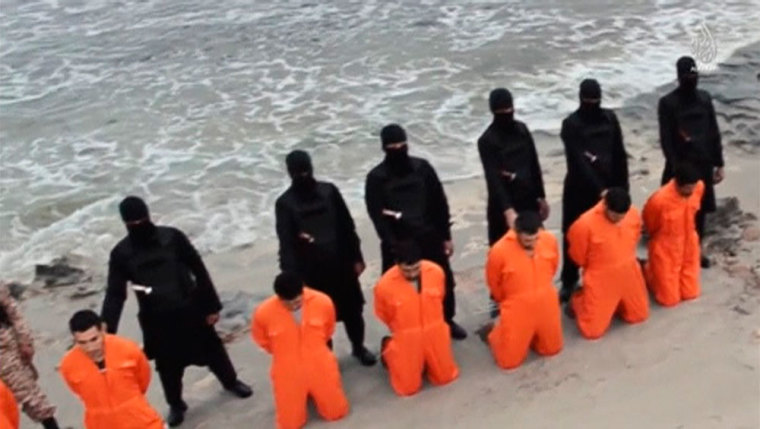 In July 2013, just days after Muslim Brotherhood's Mohammed was ousted as Egyptian president, Coptic Priest Mina Aboud was killed
As a strong insurgency has been waged on the Sinai Peninsula since Morsi lost power, it was reported in the fall of 2014 that a Sinai rebel group with as many as 2,000 militants pledged allegiance to the Islamic State and its so-called caliph, Abu Bakr al-Baghdadi.
In January 2015, Egypt's President Abdel Fattah el-Sisi called on Muslim clerics at Egypt's most prestigious and influential Sunni school, the 1,000-year-old Al-Azhar University, to help change radical Islamic rhetoric and lead a "religious revolution" that embraces a culture of peace.
"I say and repeat again that we are in need of a religious revolution," el-Sisi said. "You, imams, are responsible before Allah. The entire world, I say it again, the entire world is waiting for your next move … because this umma [international Muslim community] is being torn, it is being destroyed, it is being lost — and it is being lost by our own hands."
Following the news of Moussa's death, leaders from Al-Azhar released a statement condemning IS' murder of the Coptic priest as "despicable."
The institution's statement added that the killing violated "all tolerant teachings of Islam and all divine religions and the traditions and norms of humanity that criminalise terrorism in all its forms."
In a televised speech Wednesday, el-Sisi asserted that Egypt is on a "mission" to curb religious fanaticism.
"I fear that we have not until now found the real path to confronting fanaticism and extremism; look at the map of extremism in the world," el-Sisi said. "We are on a mission, during one of the most difficult periods not only for Egypt, but for Egypt and all Arab and Muslim states."