ISIS Likely Has Ability to Make Chemical Weapons, Warns Australian Foreign Minister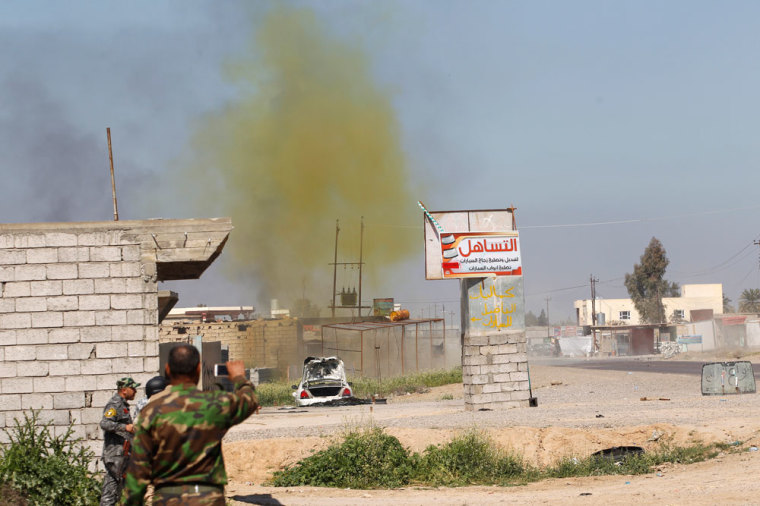 The Islamic State terror group's recruitment of highly technically trained professionals, including from the West, shows it could be developing chemical weapons, Australia's foreign minister, Julie Bishop, said.
"The use of chlorine by Daesh [the Arabic acronym for Islamic State], and its recruitment of highly technically trained professionals, including from the west, have revealed far more serious efforts in chemical weapons development," Agence France Presse quoted Bishop as saying in a speech in Perth late Friday.
"Daesh is likely to have amongst its tens of thousands of recruits the technical expertise necessary to further refine precursor materials and build chemical weapons," she added in her speech to the Australia Group, which works to deny licenses for the export of chemical and biological-weapon related materials.
Bishop said she was certain that the Syrian regime has used chemical weapons in recent years. "The fact that atrocities such as this continue to occur shows that we must remain vigilant to the threat of chemical and biological weapons. Export controls and their effective implementation are as important as ever as threats to global security continue to evolve."
The foreign minister added that the world's security is at risk due to global terror groups such as Islamic State, also known as ISIS or ISIL.
The Sunni terror group earlier claimed it was capable of purchasing a nuclear device from Pakistan and transporting it to the United States through drug-smuggling channels.
ISIS could ask its supporters in Pakistan to "purchase a nuclear device through weapons dealers with links to corrupt officials in the region" and transport it to Nigeria and then to South American before the United States, according to an op-ed allegedly written by kidnapped British photojournalist John Cantlie and published in the ISIS propaganda magazine Dabiq.
ISIS is an offshoot of al-Qaeda and wants to establish a caliphate in the Levant region and beyond. It has gained control over large swathes of territories in Syria and Iraq. Its main targets include religious minorities, including Christians.
ISIS has executed 2,618 people, including 1,511 civilians, since last June, when it declared its "Caliphate," according to the U.K.-based Syrian Observatory for Human Rights, which documented at least 464 executions over the last two months alone.
The overall executions included those of 23 children and 32 women. The executions were carried out mostly by beheading, shooting or stoning. ISIS has also executed 139 of its own members for "exceeding the limits in religion and spying for foreign countries," mostly after they were trying to go back to their homes.