ISIS Plotting Attack on Christian Sites in Europe Using Female Jihadists Disguised as Tourists, Says Syrian Expert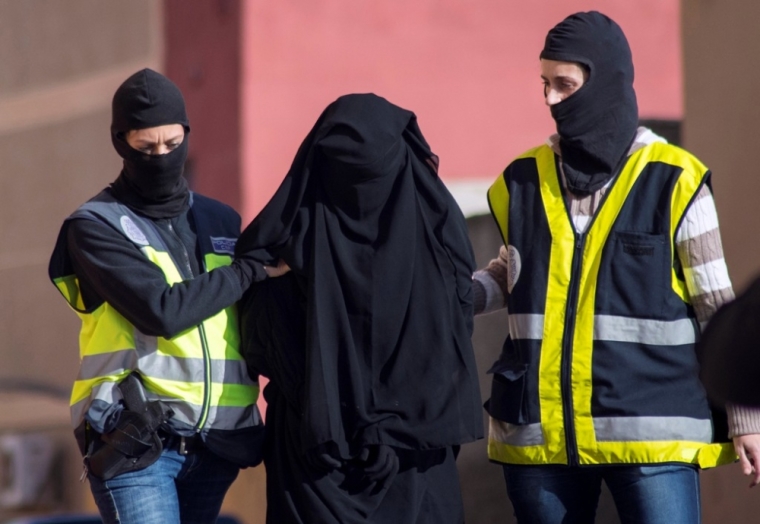 Terror group ISIS is planning to send members of an all-female police force to attack Christian holy sites in Europe, a Syrian military expert has said, identifying the Vatican as one possible target of the attacks.
Fahad Al-Masri, the president of the Centre for Strategy, Military and Security Studies in Syria, shared with the MailOnline on Monday that members of the infamous Al-Khansaa Brigade are planning to disguise themselves as tourists in Europe so that they can carry out the attacks.
"This is the first time women will be used in these operations. It will be a surprise for the European authorities who look for men. Women are not as difficult as men to sneak into countries and there are many European women in the Al-Khansaa Brigade — like French and British — which makes it easier for them to get in undetected," Al-Masri said.
"We don't think the women will be wearing a hijab or burka — so they do not stand out. They will be normal like everybody, as if they are tourists."
The female police force is known for patrolling Syrian cities with AK47s, and punishing women who break the rules and regulations enforced by ISIS in the regions it has captured.
Al-Khansaa has carried out violent punishments, and in February reportedly poured acid on 15 Iraqi women who were caught without their faces being fully veiled. The women are now permanently disfigured.
"They have implemented this punishment so that other women in the city will never consider removing or not wearing the niqab," said Saed Mamuzini, an official from the Kurdistan Democratic Party in Mosul.
The brigade is made up of a number of foreigners as well; at least 60 British women are believed to have joined the unit in Iraq and Syria.
Al-Masri, who has also served as a spokesman for the Free Syrian Army rebel group, which is battling both ISIS and the government of President Bashar Al-Assad, said that his sources on ISIS have told him the operations in Europe might target major sites like the Vatican.
"The next operations for ISIS in Europe will be against Christians. ... In the Middle East, it's mainly been Sunni against Shiite Muslims, but now ISIS wants to create a conflict between Christians and Muslims," he added.
"That means ISIS will try and attack Christian symbols in Europe — like the Vatican, for example."
The inspector general of the Vatican's police force confirmed back in March that the Islamic militants have made threats against Pope Francis, but was not aware of a specific plan of attack.
"The threat exists. This is what has emerged from my conversations with Italian and foreign colleagues," said Domenico Giani, inspector general of the Corpo della Gendarmeria, Vatican City's state police force.