ISIS Rape Victim Burns Face, Body to Become 'Undesirable' to Islamic Militants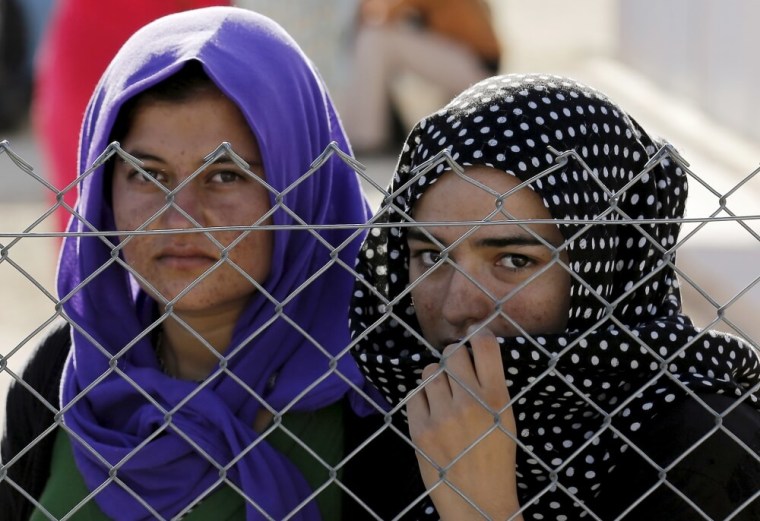 An 18-year-old Yazidi girl, now being taken care of in Germany, burned her entire face and body last year while being kept as a sex slave by the Islamic State terror group in Iraq, looking to make herself "undesirable," so the militants would stop raping her.
The Associated Press reports that the girl, identified as Yasmin, was 17 and living in an IS camp when she decided to douse herself in gasoline and set herself on fire, which burned away her hair, nose, lips and ears.
Yasmin is one of 1,100 women, mainly of the Yazidi religious minority, who are receiving medical and psychological care in Germany for the ordeals they have suffered, The Christian Post reported earlier this year.
German doctor Jan Ilhan Kizilhan, who is helping the girl, along with many others, said IS militants do not regard Yazidis as humans, which allows them to carry out their atrocities.
"In the view of the Islamic State ideology, these people are not human beings," Kizilhan said. "We experienced that also in the Nazi regime in Germany, they did the same with the Jews.
Christians, Yazidis, and other religious minorities are in danger of being wiped out in Iraq and Syria, with IS militants committing a great number of human rights atrocities.
Thousands of women and girls are being held captive as sex slaves for the jihadists, though a number of them have managed to escape and document their ordeals. One 19-year-old Yazidi, under the pseudonym Farida Khalaf, recalled in a recent book that some of the jihadists pray and perform religious rituals before their brutal rapes of women and children.
An ARA News report from June revealed that girls who refuse to have sex with the radicals are not only beaten, but sometimes even burned alive in iron cages as punishment.
"The 19 girls were burned to death, while hundreds of people were watching," an eyewitness of such an attack in the city of Mosul said.
"Nobody could do anything to save them from the brutal punishment."
Yasmin says in the AP report that she was 16-years-old when she and her sister were separated from their family and fled from IS, before she was captured.
The Yazidi girl explained that while it's difficult to talk about the sufferring and torture she endured at the hands of IS militants, she wants to speak out in order to help others who have gone through similar horrors.
"It is very important to tell our stories because the world should know what happened to us, so that it doesn't happen again," she said.
Yasmin, who has been reunited with her family and lives with them in Germany, shared her hopes of recovering from her injuries and going to school, eventually looking for a job involving computers.
"I want to be through the surgeries and be healthy again," she added. "My family is here and I want to start a new life."