ISIS Senior Leader Reveals: Terror Group Was Born in American Prison in Iraq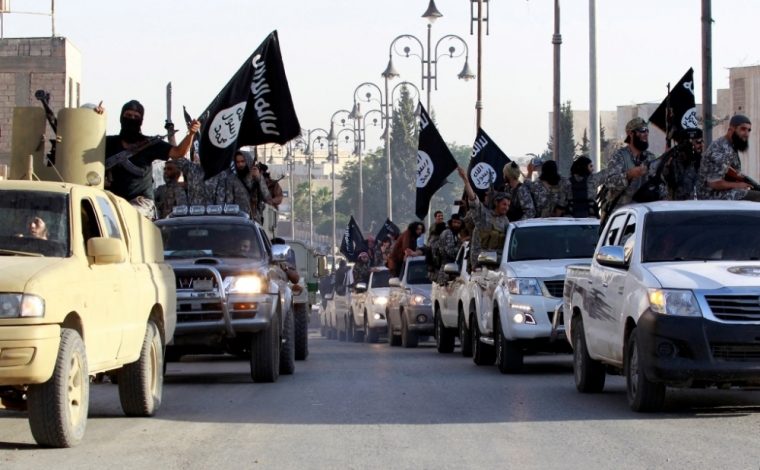 One of the senior officials of terror group ISIS has shared in an interview that it was the American Camp Bucca prison in southern Iraq that facilitated the birth of the terror group, as it gave jihadists the unique opportunity to congregate and build their plans and ideology.
The revelations came in an extensive interview The Guardian conducted with a man who chose to identify himself by the name of Abu Ahmed. The man admitted that he has grown disillusioned with many of the extreme actions ISIS has taken over the past year.
Bucca, established in the wake of the U.S.-led invasion of Iraq in 2003 to take down the government of Saddam Hussein, provided an 'extraordinary opportunity' for the growing number of jihadists imprisoned there, Ahmed shared.
"We could never have all got together like this in Baghdad, or anywhere else," he said. "It would have been impossibly dangerous. Here, we were not only safe, but we were only a few hundred metres away from the entire al-Qaida leadership."
It was also at Bucca where Ahmed first met Abu Bakr al-Baghdadi, who has been identified in several reports as the top leader of ISIS.
"Even then, he was Abu Bakr. But none of us knew he would ever end up as leader," Ahmed revealed.
ISIS has captured a number of cities across Iraq and Syria, and has committed atrocious acts of violence, including beheading soldiers, western captives and even children, often on camera.
The U.S. has led an airstrikes operation against terror targets across the region, and the battle for control of the two countries continues.
Ahmed revealed that it was the American invasion that prompted him to help organize ISIS, convinced he was fighting against a forced power shift in Iraq that backed the nation's Shia population over the Sunnis.
The militant admitted, however, that he is having second thoughts about ISIS. He said that the group's increasingly violent actions are at odds with his own views, as he now takes a less literal interpretation of the Qu'ran, the Islamic holy book.
Ahmed, who shares a notable portion of his life's story in the interview, noted that he remains an active part of ISIS' operations in Iraq and Syria, finding himself both reluctant to stay with the militants, but also unwilling to attempt to leave.
"The biggest mistake I made is to join them," Ahmed said, and added that he and his family would be killed if he does attempt to leave.
"It's not that I don't believe in Jihad," he continued. "But what options do I have? If I leave, I am dead."
He suggested that there are many others like him in the terror group who do not identify with ISIS' extremism, but also have no choice but to continue fighting.
"There are others who are not ideologues," he said. "People who started out in Bucca, like me. And then it got bigger than any of us. This can't be stopped now. This is out of the control of any man. Not Baghdadi, or anyone else in his circle."
As the U.S.-led war on ISIS continues, news earlier this week suggested that members of the terror group are seeking to sell the body of American journalist James Foley, who they beheaded on video back in August. The jihadists are reportedly asking for $1 million so that Foley's body can be ransomed, in order to continue funding their operations in Iraq and Syria.