ISIS Suicide Bomb Attack Kills Christians in Lebanon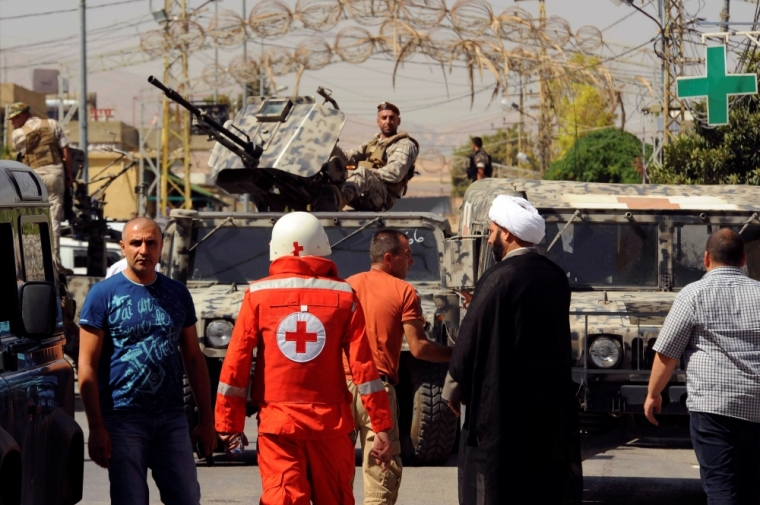 Four militants from the Islamic State terror group reportedly blew themselves up in the Christian village of Qaa in Lebanon close to the Syrian border, killing five people and wounding at least 15 others.
The MailOnline reports the attack occurred early Monday morning, with the blasts going off only a few hundred meters away from the border with Syria.
The suicide bombers disguised themselves as civilians, witnesses said, and drew people out at around 4 a.m. local time by setting off a hand grenade.
IS has been fighting for control over several towns in Iraq and Syria, but it has also carried out attacks in a number of other countries in the region.
Lebanon has sheltered significant portions of the millions of refugees who are streaming out pf Syria, fleeing both IS and the ongoing civil war in the country.
Newsweek reports that there are concerns the instability in Syria is spilling over into Lebanon.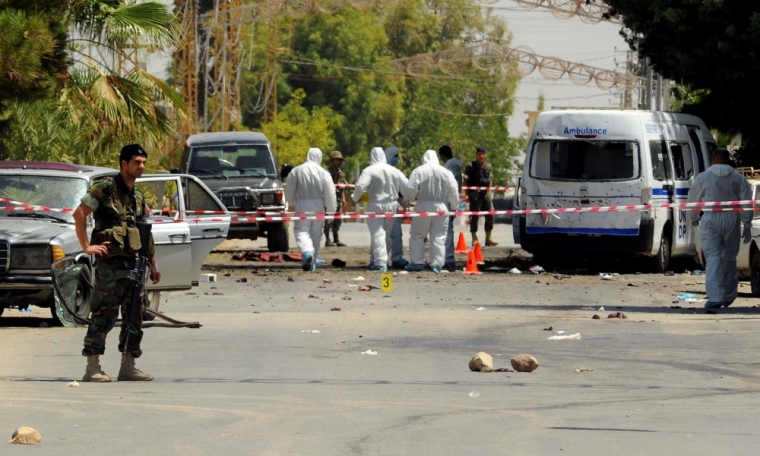 Lebanese Shiite militant group Hezbollah has blamed IS for the attack in Qaa, while it continues its fight against Syrian rebels on the side of Syrian President Bashar al-Assad.
Christians in the village have reportedly also taken up arms, looking to protect themselves from other potential terror attacks from Islamic extremist groups.
IS and other groups have specifically targeted Christians in their attacks on a number of occasions, and have kidnapped minorities by the thousands.
Assyrian Christians, who have been heavily targeted, have shared several stories of IS' atrocities, including beheadings and other executions. A groups of Assyrian Christians who fled to Lebanon in 2015 revealed last year that their children were forced to watch the beheadings.
"Our children saw many beheadings," said Jack Zayya, an Assyrian Christian refugee, according to World Crunch. "We were obligated to watch public executions. What kind of world is that for kids to grow up in? They were always scared."
Refugees also spoke about IS' destruction of their homes and livelihoods back home in Syria, and of being forced to choose between paying taxes to the jihadists or being killed because they are Christians.
"Kidnappings were about getting ransom from rich families or individuals at first," Zayya added. "With Daesh [ISIS], though, there is no negotiating. We had to pay the jizya tax or die."