ISIS Taking Newborn Babies, Virgin Girls; on Rampage to Annihilate Christians, Says Catholic Priest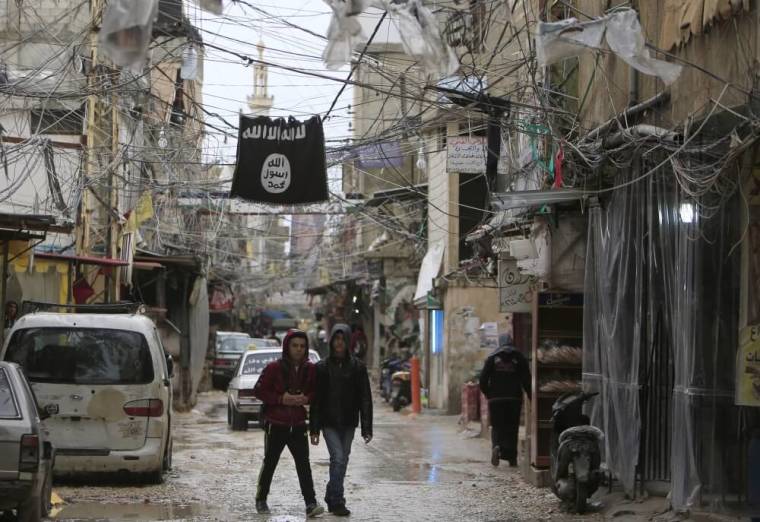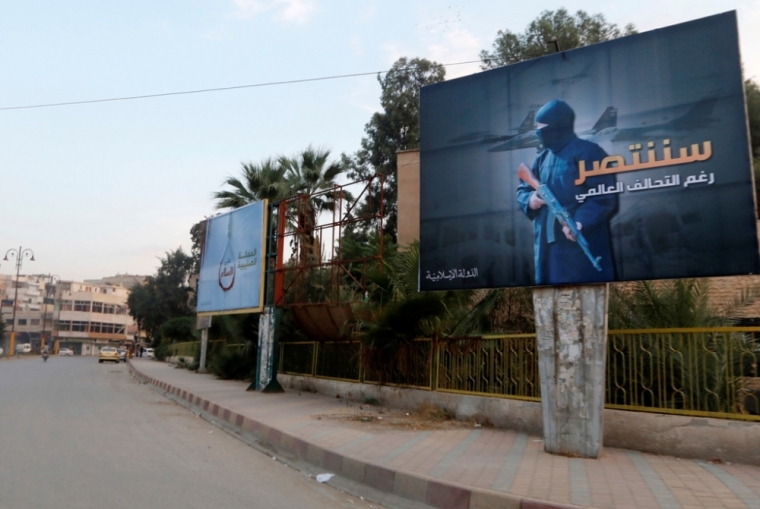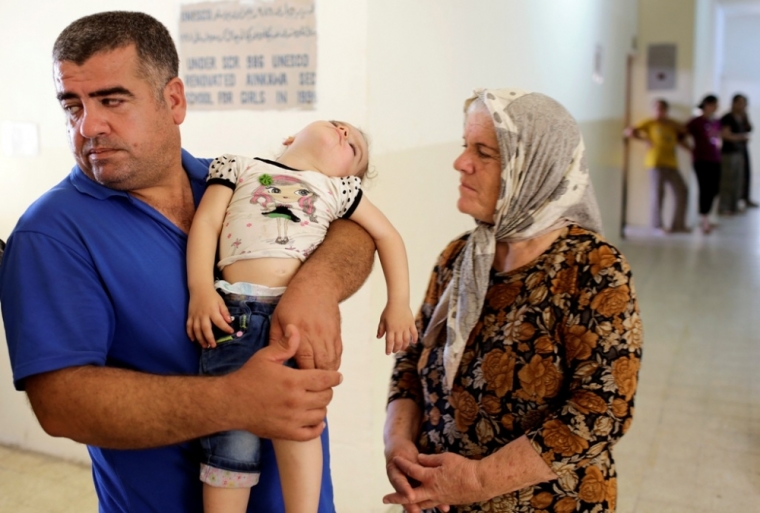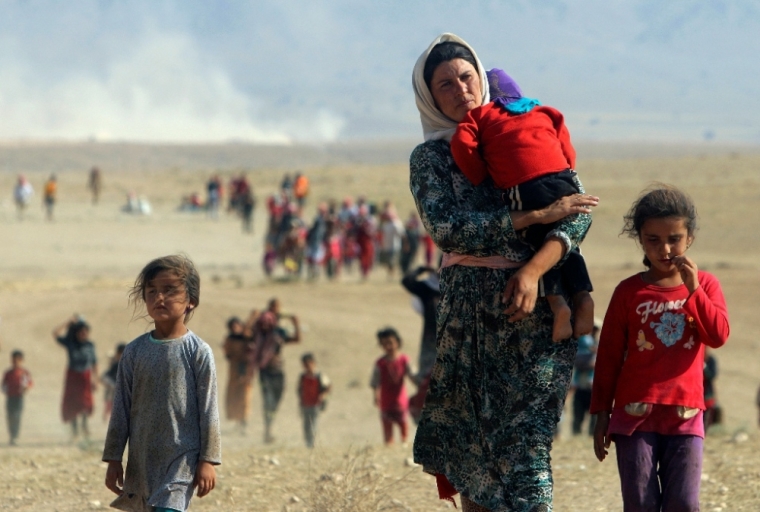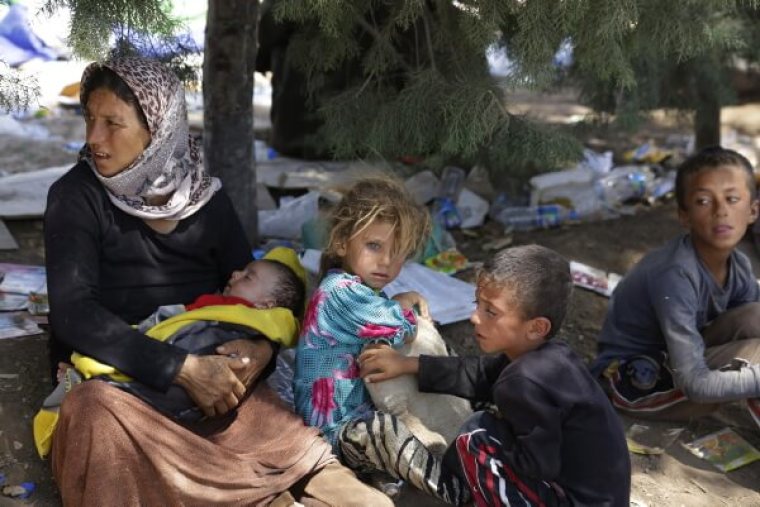 View Photos
A Roman Catholic priest who has been helping Christians, Yazidis, and other religious minorities facing genocide in Iraq and Syria said Islamic State militants separate families who live in terrorist occupied land by taking newborn babies and virgin girls while killing fathers and forcing young boys to plant bombs on the streets.
Father Patrick Desbois, a Paris-based priest who for decades has been researching the Holocaust and fighting anti-Semitism through his Yahad–In Unum global humanitarian organization, has in recent years turned to helping minority victims of the IS-led genocide in Iraq and Syria, specifically the Yazidi people.
Desbois told The Christian Post in a phone interview that IS, which he noted has also killed scores of Shia Muslims and Christians, uses a "very special" strategy to carry out its decimation of entire people groups.
"They dislocate the families, they take the newborn babies, and they put them in Islamist families," Desbois told CP, noting that the young children are trained as terrorists, and "forced to put bombs" on streets.
"The young girls who are virgins are selected by doctors and sold," he added, referring to the terror group's human trafficking and sex trade, which has seen many thousands of women and children sold to jihadists.
The men, on the other hand, are often shot in pits, he said, evidence for which are the many mass graves being discovered in territory newly liberated from IS' grasp.
The priest, who is a professor at Georgetown University, explained that IS "dislocate families according to age, sexuality," and said that "every member of the family" is used "in a special way."
"I've never seen that, it's very organized, there is no improvisation," he added.
Desbois and his organization have interviewed hundreds of Yazidi survivors who have escaped IS' captivity, including some who have managed to flee the besieged city of Mosul, currently the target of a coalition military campaign seeking to liberate it from IS' control.
Many of these interviews are shared in Action Yazidis, an initiative of Yahad-In Unum, which as it explains on its website, does not seek to advocate for "political, economic or military action," but serves to uncover "facts of genocidal practices wherever they are found and provide a voice of protest on behalf of all victims and potential victims of genocide."
Desbois, who recently released his book The Fabric of Terrorists: Into the Secrets of Daesh, based on his investigations into IS, shared eye-witness accounts that confirm reports that IS is using human shields in its attempts to hold on to Mosul — including civilians.
He shared that the jihadists "use prisoners as human shields," and that his organization has "many testimonies of girls who say they have been used as human shields."
These eye-witness accounts have been crossed-referenced with other sources, the priest confided, in order to paint an accurate picture of the atrocities that people are being subjected to.
The plight of Christians under the extremists has also been a heavy one — hundreds of thousands of believers have left their ancestral homelands across Iraq and Syria, with Desbois noting that "there are nearly no more Christians under IS," except those held as prisoners in captured territory.
He said that all signs of Christianity are actively being destroyed, explaining, "any Christian symbol is being erased," with Christians also losing their houses, their belongings, and everything that IS demands, which is leading to a "total destruction" of the faith group.
Comparing the ongoing genocide to those of the past, like the Holocaust, Desbois said IS is using "very modern" methods, such as their heavy reliance on social media, where the jihadists spread propaganda messages, including graphic images and videos of human rights abuses.
Still, the priest said that it is interesting to note what IS shows, and what it doesn't show online.
"They show beheadings, crucifixions, or when they burn people, but they rarely show when they are raping a girl, or when they are training children in terrorist camps," he said.
Desbois suggested that Christians "have a responsibility to help" refugee families that are fleeing the war zones, and called on the government to help victims find work, and help those that have been traumatized by forced conversions to Islam.
The priest emphasized that today people can help in many different ways, with one option being donating to organizations that are working hard to assist people suffering as a result of IS' actions.
"We try to help concretely," he said, and pointed out that in the Bible, God asks people to help their brothers and sisters.