ISIS Took Our Churches, Life, and History: Last Remaining Bishop in Mosul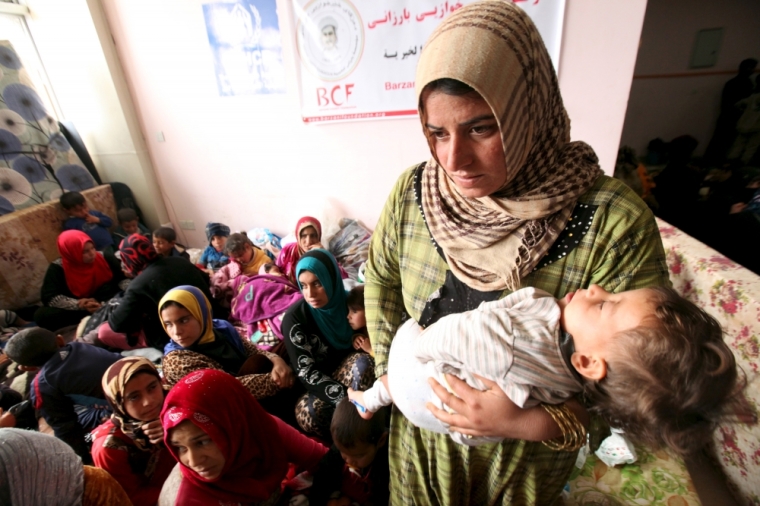 The Syriac Orthodox Archbishop of Mosul, Mgr Nicodemus Daoud Sharaf, has described how extensive the destruction of the Islamic State terror group's efforts against Christians are in Iraq and Syria.
"They take everything from us. They take our churches, they take our monasteries, they take our houses, our land, our money, our life, our dignity, our history," Sharaf told the European Centre for Law & Justice, an affiliate of the American branch, ACLJ.
The church leader said that IS (also known as ISIS or ISIL) repeatedly destroys or converts to mosques early-century Christian churches essential to the history of the faith, and called for Western citizens to push their governments to help.
"We ask the people to push the governments in Western countries to help us in this bad situation," he said, but noted that he does not ask the Western governments directly, because they have continuously promised assistance, but provided little of it.
As an example Sharaf brought up the regime of Iraqi dictator Saddam Hussein, which was toppled by American and allied forces shortly after the military assault in 2003 began. Yet IS has carried out mass slaughter of minorities and continues capturing cities for close to two years now.
As the ACLJ pointed out, Sharaf was recognized as the last remaining bishop in Mosul, a city with a once large Christian population that has fallen into IS' hands and since been emptied.
"We Syrians, are the original inhabitants of this land, then we became a minority and now we are merely refugees in our own country," the archbishop said.
He explained that little regard is given to believers:
"Christians are cheap people, you can kill them, they count for nothing."
IS' violent expansion has forced thousands of families to flee as refugees, with at least 5,000 Christian families living in exile in Erbil, Iraq. He said that no one stood up for the Christians when IS was offering them the choice between converting to Islam, leaving their ancient homes, or being put to death.
"Sunnis, Shiites and Kurds: they all have their territory. Christians, must also have a right to live in peace, they need a secured home," he said, and added that "powerful countries may stop ISIS if they want to. The creation of a safe area for Christians to come back is achievable if the international community supports and protects such an area."
The ACLJ has called on the U.S. in a letter to Secretary of State John Kerry to take several steps to advance the Christian cause at the United Nations, such as:
"1) pressing the United Nations to declare that the ongoing atrocities committed by the Islamic State and associate groups constitute genocide; 2) communicating with all appropriate offices of the United Nations to that end; and 3) doing everything in your power to mobilize the international community to take swift and decisive action."
The legal group has said that one sign of progress has been the establishment of in-region safe zones for victims, but said that "much more work remains to be done."