ISIS Use of Human Shields Slowing Down Recapturing of Mosul, Iraqi Minister Says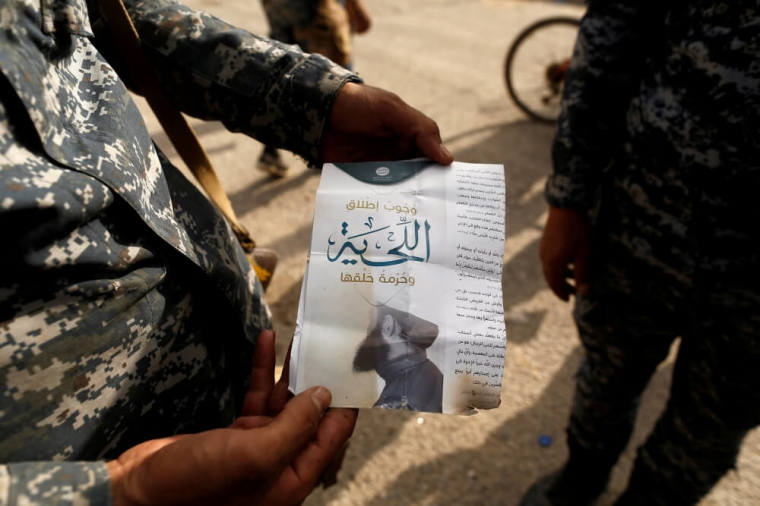 Iraq's foreign minister has said Islamic State is using civilians as human shields in the northern city of Mosul, which has slowed down forces in driving the terrorists out of their last major stronghold in that country.
Foreign Minister Ibrahim al-Jaafari said this week that 1,700 Islamic State fighters have been killed and 120 captured in the battle for Mosul, which began about one and half months ago, according to Al Arabiya.
About one third of the Nineveh province, whose capital is Mosul, has been liberated from Islamic State, a Sunni group that is also known as IS, ISIS, ISIL or Daesh, he added.
Around 62,000 residents have been able to flee the city. The number is far lower than expected, as 200,000 could have done so, according to reports. Those who remain the battle areas are now facing both danger and deprivation, according to Asharq Al-Awsat.
About the delay in recapturing the city, Maan al-Saadi, a commander with Iraq's elite Counter-Terrorism Service, was quoted as saying, "They are using car bombs, suicide bombers and civilians as human shields — this makes it difficult for us."
Iraqi military officials are now wondering if their initial strategy, which asked residents to stay in their homes and rise up against IS, was right, according to The New York Times, which said, "There has been no uprising, and civilians are dying at home, all of which is fueling concern that the campaign could become a quagmire."
In the battle for Mosul, about 100,000 U.S.-backed government and Kurdish forces are closing in on up to 6,000 IS fighters.
The ongoing fighting has made the jihadists nervous.
ISIS leader al-Baghdadi "has become intemperate," Reuters reported recently, based on text messages written by an informant inside the city.
"He has cut down on his movements and neglects his appearance," a message read. "He lives underground and has tunnels that stretch to different areas. He doesn't sleep without his suicide bomber vest so he can set it off if he's captured."
Baghdadi, who declared himself the caliph of portions of territories of Iraq and Syria about two years ago, has also become suspicious of people close to him, as defectors or informants are being regularly executed. "Sometimes he used to joke around," said another text message. "But now he no longer does."
The terror group uses brutal methods to torture and punish those who it considers to be its enemies, including Muslims who do not believe in its version of Islam. Christians and other minorities are among its main targets.