ISIS Video Shows Beheading of American Journalist Steven Sotloff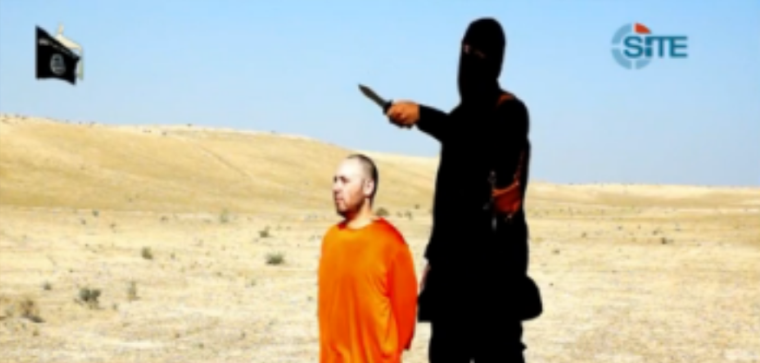 The Islamic State has beheaded Steven J. Sotloff, an American journalist held hostage by the terrorist organization.
A video posted online Tuesday purportedly shows Sotloff, dressed in an orange jumpsuit, being executed by a masked ISIS member clad in black.
The family of Sotloff made a statement via a spokesmen that they believe the video of his beheading to be authentic.
"The family knows of this horrific tragedy and is grieving privately. There will be no public comment from the family during this difficult time," stated the spokesman.
For its part, the White House and the State Department have not officially confirmed the authenticity of the online video.
Concentrated in Northern Iraq and Syria, ISIS was created last year from the al Qaida affiliate, al Qaida in Iraq.
Over the past few months it has garnered a reputation for violence and atrocity, as well as condemnations from many Muslim leaders across the Islamic world.
State Department spokeswoman Jen Psaki said that the government will work as quickly as possible to verify the video's authenticity.
"The intelligence community will work as quickly as possible to determine its authenticity. If the video is genuine, we are sickened by this brutal act taking the life of another innocent American citizen. Our hearts go out to the Sotloff family," stated Psaki.
The killing of Sotloff comes two weeks after ISIS beheaded another American journalist, James Foley, placing the footage online as with the latest video.
Both killings were done by ISIS in response to the United States launching airstrikes against the terrorist group in an effort to stop the organization from attacking religious minorities and Americans in Iraq.
The airstrikes come in concert with Iraqi Kurdish soldiers fighting ISIS on the ground, including a battle over the Mosul Dam, the largest dam in that country.