Islamic Radical Admits to Killing 'Happy Easter' Muslim Because He 'Disrespected the Prophet Muhammad'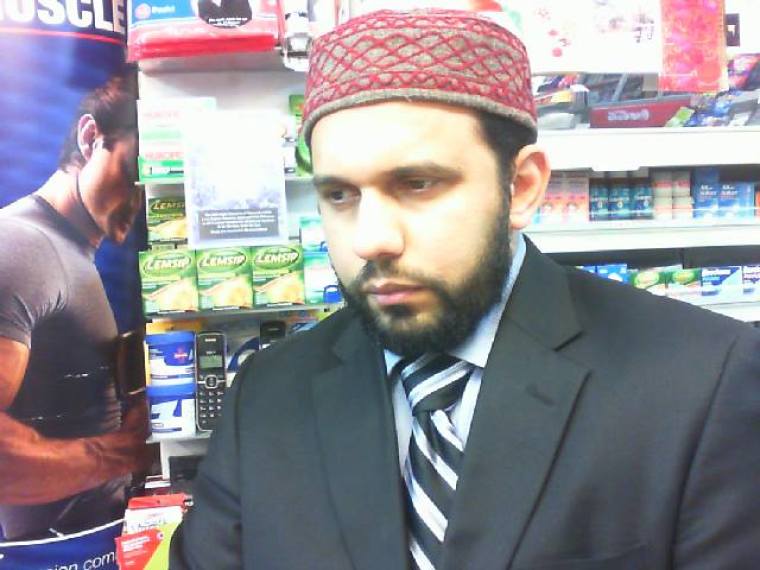 A Muslim man who admits to killing a peaceful Muslim shopkeeper in Scotland days before Easter, claims that he committed the heinous act because he believes the victim disgraced the prophet Muhammad by wishing Christians a "very happy Easter" on Facebook.
As previously reported, 40-year-old Asad Shah, an Ahmadi Muslim, was stabbed to death outside of his store in Glasgow on the Thursday before Easter, just hours after he took to Facebook to wish Christians a happy Easter.
Tanveer Ahmed, a 32-year-old taxi driver from Bradford, West Yorkshire, was arrested and charged with the murder.
After appearing at a second court hearing, Ahmed instructed his lawyer, John Rafferty, to read a public statement outside the court.
According to The Daily Record, Ahmed declared in the statement that he killed Asad in order to protect the honor of Islam after Shah "disrespected" the prophet Muhammad.
"This all happened for one reason and no other issues and no other intentions," the statement explains. "Asad Shah disrespected the messenger of Islam the Prophet Muhammad, peace be upon him. Mr. Shah claimed to be a Prophet."
It is possible that Ahmed took offense to a sentence in Shah's Easter Facebook post that states, "Let's Follow the Real Footstep of Beloved Holy JESUS CHIRST [sic] And Get the Real Success in Both Worlds."
However, Ahmed asserted in his statement that he also loves Jesus Christ.
"I wish to make it clear that the incident was nothing at all to do with Christianity or any other religious beliefs, even though I am a follower of the Prophet Muhammad, peace be upon him, I also love and respect Jesus Christ," the statement explains.
"It is mentioned in the Quran that there is no doubt in this book [that] no one has the right to disrespect the sayings of the Prophet Muhammad, peace be upon him," Ahmed's statement continues. "If I had not done this, others would and there would have been more killing and violence in the world."
The Daily Mail reports that radical Muslims have established a Facebook page to honor Ahmed for committing the murder and refers to Ahmed as "Ghazi," a title used to refer to warriors and champions. The page has amassed over 700 "likes."
The page is no longer visible on Facebook and appears to have been taken down.
"When a person's tounge [sic] becomes quiet and friendly then his heart becomes pious and clean," one comment on the page read.
A number of photos of Ahmed were posted on the page, including one of him next to a photo of famed Muslim assassin Mumtaz Qadri.
Qadri was executed in February for killing Punjab Gov. Salmaan Taseer in 2011 after he stated a desire to change blasphemy laws in Pakistan and defended a Christian mother who was convicted of blasphemy and sentenced to death.
"I Love Mumtaz Qadri and Ghazi Tanveer Ahmed Qadiri," someone wrote in a comment left on the photo.
Shah was a beloved member of his community and advocated for worshipers of all religions to live together in peace. A number of his customers have set up an online crowdfunding page to help support Shah's family. In two weeks, over $157,000 has been donated by over 5,600 people.