Israel Surpasses Everybody in Loving Their Enemies
Israel Surpasses Everybody in Loving Their Enemies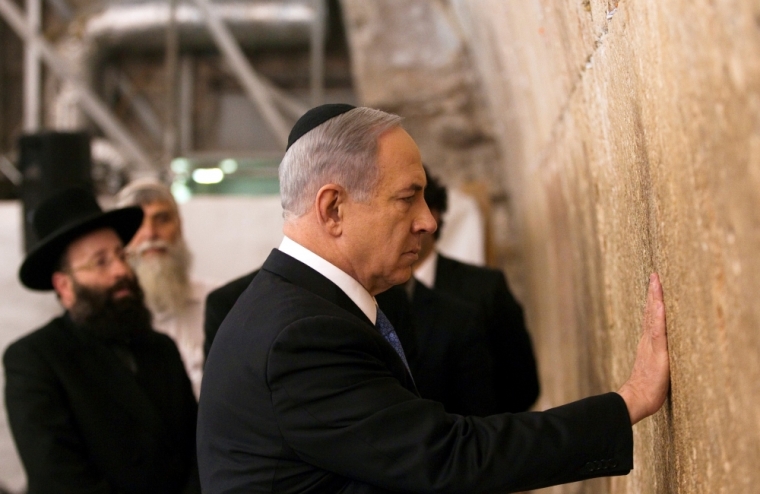 U.S. citizens got a small taste of the Islamist terror threat that hounds Israelis on Sept. 17, with four bombings or bombing attempts in the New York metropolitan area and a Minnesota stabbing attack.
Israel, a country about the size of New Jersey, endured eight terrorist attacks in a four-day period overlapping the American incidents. Even that frightening frequency does not represent  "the scale of the attacks during the previous wave" of terror, according to the Meir Amit Intelligence and Terrorism Information Center, an Israeli think tank.
Israel's experience shows that the war against Islamist terror is a long and difficult one, but it can be managed while maintaining a democracy's core values.
Whereas the U.S. experienced about a dozen attacks during the 21 months from the start of 2015 through last month, an Israeli government list of terror attackscovering 12 months from 2015-16 totaled 407 attacks, including 165 stabbings, 87 attempted stabbings, 107 shootings, 47 vehicular (ramming) attacks, and one bus bombing. Those attacks killed 40 people and injured 558 others.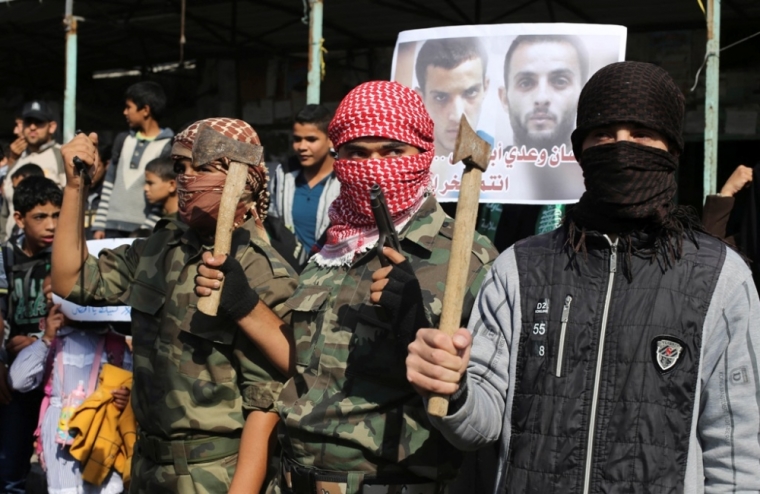 The Israeli government statistics don't include stone throwing, petrol bombs, riots, IEDs, arson, stun grenade attacks, rocket attacks, and other types of attacks. When those are included, Israelis endured 3,754 terrorist attacks (including 3,635 by Palestinians and 119 by Israeli Arabs) from Jan. 1, 2015 to Jan. 5, 2016, according to a meticulously documented list compiled by analyst Nehemia Gershuni-Aylho.
Thus, in 2015, Israelis suffered about 10 terrorist attacks every day.
Adjusted for population size, the violence would equate to a staggering 150,160 attacks in a year in the United States (roughly 411 per day).
Of course, demographic, geographic and historic differences mean the U.S. is unlikely ever to experience that much Islamist terrorism.
Despite those differences, jihadi attacks in the United States during the last year have been enough to inject proposals like banning all Muslims from entering the country into the national political debate. No such proposal has ever been publicly discussed by any mainstream political party in Israel.
By contrast, Israeli democracy is immensely tolerant of diverse opinions — to the point that the Arab party in the Knesset publicly supports terrorist organizations bent on destroying Israel. Last March, two Arab-Israeli political parties condemned Gulf Arab states for designating the Lebanese-based Iranian proxy Hizballah a terror organization. Hizballah openly seeks Israel's destruction, and has more than 100,000 rockets and missiles aimed at the Jewish state. Could a parliamentary party in the EU or U.S. ever openly support an enemy terrorist group?
Remarkably, Israel spares no expense when providing medical help to the very terrorists attempting to murder Israelis.
Last December, at the height of the "Stabbing Intifida" — a series of seemingly spontaneous knife attacks by Palestinians on Israelis — the Israeli Medical Association issued a rulingrequiring that the wounded be aided in order of injury severity, even if that means helping assailants before victims. Israeli medics treat Palestinian terrorists and murderers better than their Palestinian counterparts treat Israeli victims of Palestinian terror, such as the Palestinian medics whoignored an Israeli terror victim's plea for help last November.
Another example of Israel's incredible humanism despite extreme terrorism is the Israeli mother who was happy to donate the kidney of her son, who was murdered by a Palestinian suicide bomber, to save the life of a Palestinian girl.
The Israeli non-profit "Heart for Peace" is staffed by Israeli and Arab cardiologists who have saved the lives of more than 610 Palestinian childrensince 2005. Outrageously, in 2014, a Gazan mother whose young son's heart was saved by Israeli doctors said that she hoped he would grow up to be a suicide bomber.
Israel has even provided medical services to the relatives of those seeking its destruction. Hamas leader Ismail Haniyeh may encourage ordinary Palestinians to embrace martyrdom for the sake of killing Israelis, but his mother-in-law, daughter, and granddaughter have all been treated by Israeli hospitals. During the last war with Hamas in 2014, Israel reportedly provided medical treatment to two Hamas terrorists who had infiltrated the country through a tunnel. Every year, Israel treats thousands of Gazans.
Noah Beck is the author of
"The Last Israelis,"
a submarine thriller about the Iranian nuclear threat and the doomsday scenario that it could produce.