Israel to Welcome 100 Child Refugees Orphaned in Syrian Civil War
For the first time since the beginning of Syria's civil war, Israel is opening its doors to refugees by granting asylum to around 100 orphaned children from the war-torn country.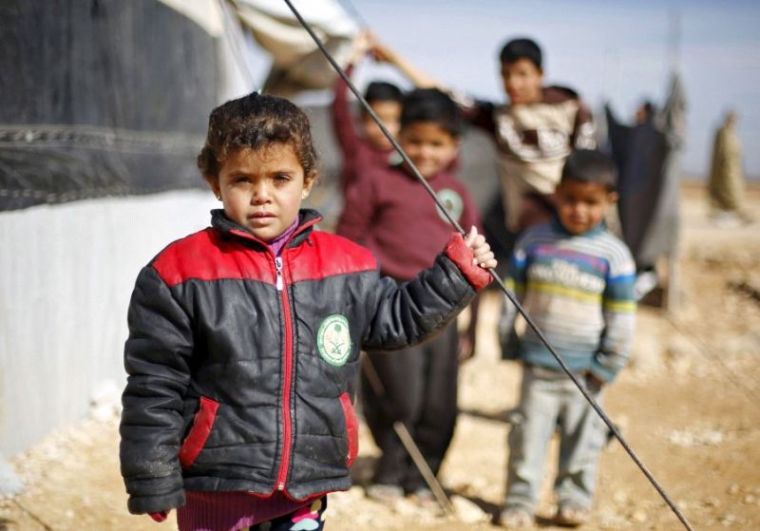 The raging civil war in Syria has resulted in the deaths of nearly 500,000 people and the displacement of millions more since it started in 2011. And with Syrian refugees desperately trying to escape the escalating violence in their nation, one nearby country that resolutely kept its doors shut was Israel -- until now.
For the first time ever, Israel is permitting the entry of Syrian refugees, even if it's only a very select group. Israeli Interior Minister Arye Deri approved a humanitarian plan under which his country will absorb 100 children refugees orphaned in the Syrian war.
The children, who are yet to enter Israel, will be granted temporary residence permits and will initially be housed in dormitories following which they will be integrated into Education Ministry institutions and possibly be taken in by foster and adoptive families, reports The Jerusalem Post.
The Interior Ministry stated the children will be eligible for permanent residency status in Israel after four years. The Israeli government is also considering residency sponsorships to allow legal immigration of the orphaned children's immediate relatives.
Israel has also granted permission to provide humanitarian aid in the form of medicine, education and food to Syrians affected by the war. Until now Israel has allowed only the entry of 2,600 people in need of medical assistance from Syria, with which it is at war.
In a recent development the Israeli government allowed Moti Kahana, a businessman-philanthropist and founder of the NGO Amaliah, to provide humanitarian aid to refugees located in a "safe zone" at the Israel-Syria border. The region, comprised of the town of Quneitra and its surrounding areas, is free from conflict but is in dire need of a hospital and, secondarily, a school.
"This is a good opportunity to help and show them that their neighbors are wonderful people," Kahana said while calling on the "world to join us. What we are doing by creating this safe zone is preventing the departure of more refugees."
While it has agreed to provide humanitarian aid to Syria, Israel currently has no plans of admitting any more refugees from the war-ravaged country besides the orphaned children.