It's Not Homosexuality or Having an Abortion: CNN Poll Reveals America's Most Agreed Upon Sin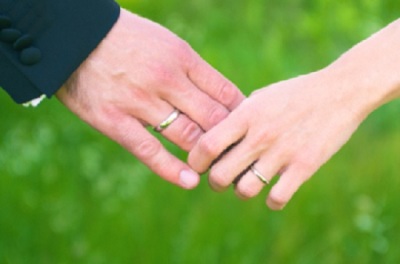 Ninety-four percent of Americans believe that "being married and having sex with someone else" is morally wrong, the highest figure on a list of eight actions that CNN asked 1,010 adults to ethically classify earlier this month.
"Cheating on your taxes" followed adultery with 90 percent of Americans classifying it as morally wrong. "Having an abortion," "engaging in homosexual behavior" and "looking at a pornographic magazine" came in at 57, 50, and 46 percent, respectively.
Glenn Stanton, the director for Family Formation Studies at Focus on the Family, explained Americans' lack of consensus on what made an action morally wrong by arguing that they lacked a comprehensive ethical framework with regards to how they made their own decisions and evaluated others.
 "It's an emotional or gut reaction," Stanton told The Christian Post. "There just seems to be less consistent moral thinking all the way through in terms of a general moral narrative that people have."
"It's kind of a buffet mentality: 'Well, that seems fine to me, that doesn't seem problematic to me,' rather than having a moral system or moral code that people have and hold and run everything through it," he added.
Stanton said he was not surprised that adultery was rated as highly because it is consistent with a philosophy that called for "consent" and "nobody getting hurt."
"It's our biggest sexual ethic today. If two people consent to it than it's fine, regardless of what that might be," said Stanton.
But adultery violated this principle, he said.
"In cheating on your spouse, the two cheaters may be consenting, but the cheated upon-spouse is, in a way, a participant and they are not consenting," Stanton added.
Stanton, who wrote a book about cohabitation in 2011, The Ring Makes All the Difference, was not surprised that only 32 percent of Americans believed it was morally wrong to live "with someone when you're not married."
"I've heard older parents say [to their children] 'Why don't you guys just move in together and see how this is going to work out?' Seventy-five percent of cohabiters have some intention of marrying. They are kind of cohabiting out of the idea of 'let's test this relationship,'" said Stanton. "Rather than a moral thing, they're seeing this as a pragmatic thing."
Americans showed the least judgment toward "drinking alcohol beverages" and "smoking marijuana," which was legalized at the beginning of the year in Colorado. Only 15 and 35 percent of Americans, respectively, agreed that those actions were morally wrong.
ORC International conducted the survey for CNN from Jan. 3-5. The sampling error poll, which was administered over telephone, is plus or minus three percentage points.