Jack Schaap of First Baptist Hammond Facing 10 Years in Prison for Teen Affair
Jack Schaap, former pastor of First Baptist Church of Hammond in Indiana, has signed a plea agreement in the U.S. District Court in Hammond admitting his relationship with a young woman when she was just 16. Schaap was charged with inappropriate behavior and taking a minor across state lines for the purpose of sex, and may be facing up to 10 years in prison.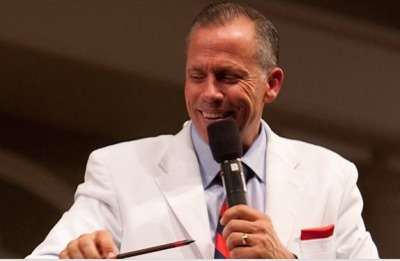 "I have agreed, as set forth in a separate filing with the Court, to wave my right to Indictment by a federal Grand Jury with respect to the charge of transporting a minor with intent to engage in criminal sexual activity and to plead guilty to that charge," reads Schaap's plea agreement in court documents obtained by The Christian Post.
The court document also states that the expected sentence for such a crime could be up to 120 months, or 10 years incarceration.
Schaap, who was removed from his position at the end of July, admitted to committing adultery with the girl, now 17 and a church member. First Baptist Church of Hammond relieved the pastor of his duties last month after a deacon apparently found a text message on his cell phone that showed the pastor and the girl kissing.
In the plea agreement, Schaap revealed that the relationship with the girl lasted two months, and that he had taken her from Indiana to Illinois and Michigan to have sex with her, the documents show.
The FBI had launched an investigation against him last month after the accusations came to light, with the church giving their full cooperation. The Lake County Sheriff's office explained that Schaap was being investigated along with Hyles-Anderson College, where the former pastor was once a vice president, and where the teenage girl allegedly took classes.
The 54-year-old pastor, who served the 15,000-member Hammond church for 11 years and had been trying to reconcile his marriage with his wife, may have to give up a number of items prosecutors believe he used in his communications with the teenage girl, including an iPad and iPhone, a digital camera and voice recorder, and two computer flash drives. According to records, Schaap had been counseling the girl when their relationship began.
Meanwhile, the First Baptist Church of Hammond has said that it is more united now than ever after it had to remove Schaap, and is still looking for a new pastor to fill his shoes.
"People are very pleased at how fast our deacon board acted in the dismissal of our former pastor. Seems like that has helped them, the fact that they made the right choice and they are very open," said Eddie Wilson, spokesperson and public relations director, shared with CP in August.
"The church is actually more unified today than it ever has been," Wilson added. "There's a sense of commitment on the member part to see that the church goes forward. We are 125 years old, a big congregation, and they are all very committed to making sure that the church succeeds. You get a real sense of unity, commitment, hope – it's not all doom and gloom. The past two Sunday services have been exciting, they have been powerful."
Jack Schaap Sex Scandal Update