Jada Pinkett Smith Tweets Photo: 'We Do Get Better With Age!'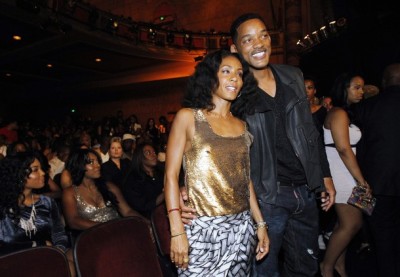 Jada Pinkett Smith has proved that women 40 and older can still feel great with a photo posted to Twitter over the weekend.
"To my Forty and over crew," wrote the actress. "Don't believe the hype… we DO get better with age!"
The photo revealed Smith standing in the ocean just two short months prior to her 41st birthday.
In response to the photo, Twitter users were abuzz with talk about Smith.
"You go girlfriend," wrote Carolina. "Jada Pinkett smith reminds us all how hot she is!"
Physically active, the healthy actress is said to work out five days a week by boxing, gymnastics, yoga, and martial arts.
Also, Smith revealed that she eats very carefully.
"I don't eat for pleasure," the 40-year-old told Essence magazine. "I had the only West Indian grandmother that could not cook. She was an awful cook, and she taught me that you don't eat for taste, you eat for nourishment. And I have kept that over the years, so I can eat anything that's healthy."
Moreover, Smith very seldom eats unhealthy foods such as french fries.
"I eat for my schedule so I have to eat high-protein," noted the actress. "Lots of greens and healthy carbs so that I don't fall flat on my face."
Married since 1997, Smith shares two children, Willow and Jaden, with husband Will Smith. She is stepmother to Trey Smith, Will's son from a previous marriage.
The superstar couple founded the Will and Jada Smith Family Foundation- a charity organization which focuses on inner-city youth and family support.
Long-rumored to be headed toward divorce, the Smiths have maintained that they continue to live happily in their marriage. Their first statement arrived last year.
"Although we are reluctant to respond to these types of press reports, the rumors circulating about our relationship are completely false," the couple of 14 years said. "We are still together, and our marriage is intact."
Rumors of the split were hard to believe, with Will Smith telling MTV in 2006, "Divorce can't be an option. With Jada, I stood up in front of God and said, 'Til death do us part.' So there are two possible outcomes. One, we are going to be together till death, or two, I am dead."
Will Smith and Jada Pinkett Smith - Interview with Barack Obama