Jake 'The Snake' Roberts' Cancer Returns: 'I'm Not Afraid, Very Comfortable in my Faith in God,' Wrestler States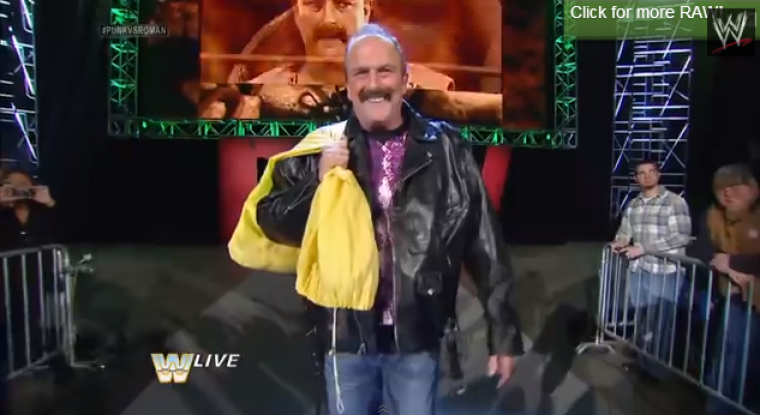 Wrestling legend Jake "The Snake" Roberts revealed that he once again has cancer; Roberts appeared at an event in Las Vegas this weekend when he made the announcement but noted that he has full faith in God for healing.
"I'm just proud to be here tonight," Roberts told the audience at a wrestling show. "I've gotta have more stuff taken out of my chest … it's cancer."
The WWE icon has battled cancer before and was recently hospitalized with double pneumonia after collapsing. He was comatose and put on a ventilator, with the outlook being rather grim. However, his friend and former colleague, "Diamond" Dallas Page stood by his side and asked for prayer for Roberts.
"Please keep the prayers coming," Page tweeted to his followers. "With @JakeSnakeDDT at hospital, he's more worried about disappointing fans than getting better! We told him 2 shut up beat this pneumonia [sic]!" he added.
Days later, Page was able to give fans the news they had been hoping for, that Roberts was doing much better and expected to make a full recovery.
"Just got off the cell with @JakeSnakeDDT & @SuperStarBillyG it appears Jake is out of the woods! If a cats got 9 Lives a SNAKE has 13 LIVES!" he joked.
However, this latest setback comes when Roberts' health was already in a precarious condition. "The Snake," though, is not afraid to do battle with an old enemy.
"I'm not afraid, man," he told the audience. "I'm very comfortable with my faith. Faith not only in God but faith in the people that I have around me."
Roberts has had a rough life while in and out of the ring. He was hooked on drugs and alcohol and battled cancer. He turned his life around with the help of friends like Page, who has started a healing program and yoga center for those that are struggling, especially those from the wrestling world.
"If the devil can't defeat me, cancer doesn't stand a chance in hell!" he told TMZ in February. "Pray for sick children who face this horrible disease 'case the snake will be just fine!"