James Woods Slams Planned Parenthood's Cecile Richards for 'I Love You Mom' Tweet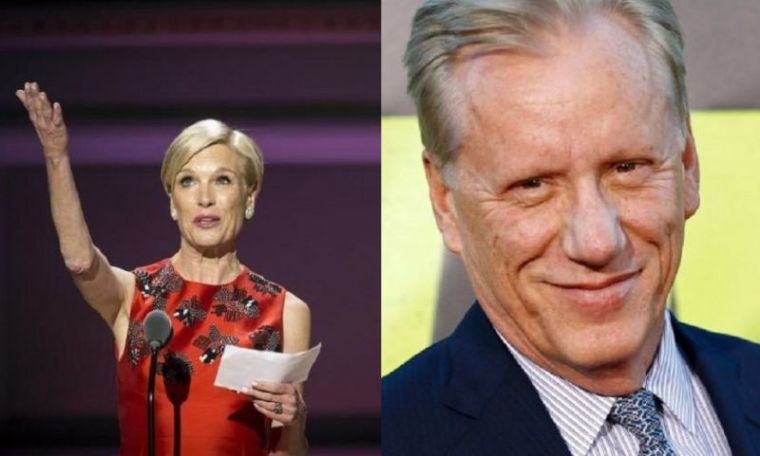 Actor James Woods slammed Planned Parenthood President Cecile Richards Sunday for advising her supporters on how to say "I love you, Mom" despite her organization's glaring reputation as an abortion industry.
"Nothing says 'I love you, Mom!' like standing up for the right of mothers everywhere to get the care they need," Richards tweeted on Mother's Day along with a link to an op-ed she wrote for TIME criticizing the effect of President Donald Trump's American Health Care Act on mothers.
"Every mom I know would skip the breakfast in bed, the Hallmark card or the flowers in exchange for the security of knowing they and their kids are healthy and happy. But this Sunday, mothers across the country will spend Mother's Day worried about the health of women and families — especially if they're opening their gifts in front of the morning news," Richards began.
"The American Health Care Act, which the Donald Trump Administration is working hard to jam through Congress, aims both barrels at women. It makes it harder to plan your pregnancy, harder to have a healthy pregnancy and harder to take care of your children. No matter how many ribbons and bows you put on it, that's one ugly Mother's Day present," she continued, citing examples of how the AHCA would affect others.
"... Millions of people will be blocked from coming to Planned Parenthood for affordable preventive care like birth control and cancer screenings. Third, states will be allowed to strip away maternity coverage, and insurance companies will be able to charge you more if you've been pregnant, had a C-section or experienced post-partum depression.
"The fact that mothers reproduce will now be our economic burden. Under this health care plan, being a woman will once again be a pre-existing condition in America," she said.
She went on to urge her followers to contact their members of Congress to tell them "that women deserve basic human rights and protections — including the right to decide when and whether to become a mom."
Woods, who is Roman Catholic and conservative, quickly pointed out the irony in Richards' call when he responded with a tweet of his own, saying: "Hard to say 'I love you, Mom' from a medical waste dumpster... #DefundPP."
The tweet has since been retweeted more than 7,000 times and liked more than 15,000 times by conservatives.
Last month, President Donald Trump signed legislation aimed at defunding Planned Parenthood as well as other groups that perform abortions.
Trump offered to preserve federal funding for Planned Parenthood if they stop providing abortion services but the organization said it will never accept a deal like that, according to The New York Times.
It is already prohibited under federal law to use government funds for abortion except in cases of rape, incest or to save a woman's life.