Actor Jamie Kennedy says role in 'Roe v. Wade' movie helped him 'respect women more'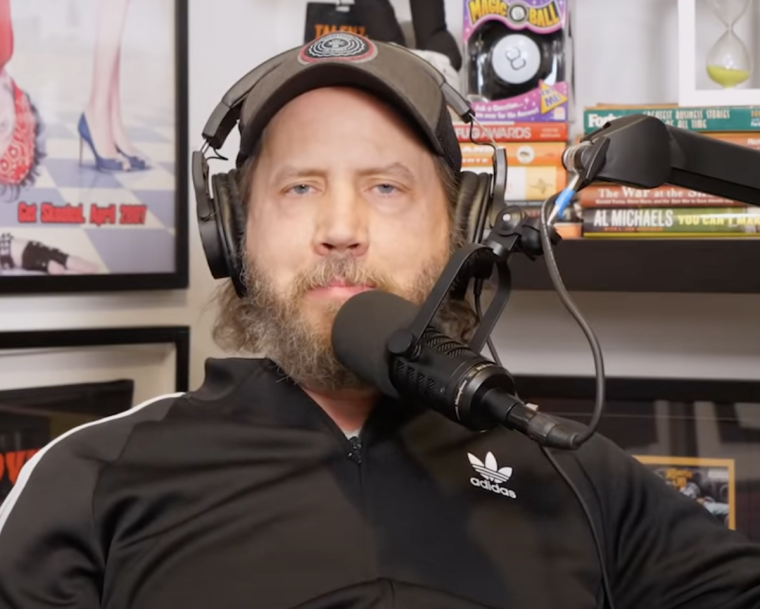 Actor Jamie Kennedy said his role in the movie "Roe. v. Wade" as Lawrence "Larry" Lader, the abortion on demand proponent and co-founder of NARAL, gave him a greater respect for women.
Lader, who died in 2006, was known as the "father of abortion" and successfully used deceptive tactics to change the media's narrative about the controversial issue. The U.S. Supreme Court even cited his book, Abortion, seven times in its landmark decision in Roe v. Wade in 1973.
"I respect women more since filming 'Roe v. Wade,'" the actor told The New York Post. "For a woman, [abortion] has to be the most, hardest decision in a woman's life. But it should be hard for a man as well. It's a two-party thing but at the end of the day, the woman has to carry that to fruition."
"Roe v. Wade," was shot three years ago in New Orleans, Louisiana, and along with Kennedy the film also features Hollywood actors Jon Voight, Robert Davi, Corbin Bernsen, John Schneider, Stacey Dash and Nick Loeb, who also directed the film.
The film is based on the lesser-known history of "what happened from 1966 through 1973" that led to the Supreme Court's decision declaring state laws banning abortion unconstitutional. 
Kennedy said he knew the film would be controversial, but that's what drew him to the project.
"I knew this was going to be a very controversial subject, but I think that when you make a movie or make a TV show, you should make it about something. And obviously, this is a hot-button topic. I believe that that's why you make movies, to talk about things," Kennedy continued.
The movie is told from the perspective of Dr. Bernard Nathanson, once considered the "abortion king" for reportedly performing over 70,000 abortions. He would eventually realize the value of the unborn and walk away from performing abortions. Later on in his life, he exposed the deceptions that helped Jane Roe's case at the Supreme Court. 
In his 1983 book, The Abortion Papers: Inside the Abortion Mentality, Nathanson wrote that he and his team also fed deceptive polling data to the media to change the narrative about abortion.
"Knowing that if a true poll were taken we would be soundly defeated, we simply fabricated the results of fictional polls," he detailed. In one instance, he claimed that 60% of Americans favored abortion.​
Nathanson and Lader also lied about the number of illegal abortions that were being performed annually in the U.S. at that time.
The actual figure was about 98,000, Nathanson said in his book. "The figure we gave to the media repeatedly (and the figure in Lader's book) was one million," he wrote. 
A fact check resource on the Roe v. Wade movie's website revealed that they also lied about the number of women who died each year from illegal abortions. According to Nathanson, the actual number of women who died was 250, but the number they fed to the media was up to 10,000. The false narrative was spread by willing news media companies that never questioned the data they were being given.
As previously reported by CP, the film encountered several obstacles, including Facebook banning its ads as well as losing cast members who opposed the film's mission.
Instead of delving deeper into the topic of abortion in his interview with The New York Post, the "Scream" actor focused on the message of promoting safe sex. But his message is one that many Christians might disagree with. 
"No one's talking about responsible sex enough," he asserted. "When you have sex, just be real. It's already a risky proposition ... but just try to be prepared and if that decision comes, talk about how you wanna figure it out."
"I have tons of respect for women, but it's also for men too," Kennedy added. "You should come into the situation very prepared, don't put anything on the women … Talk about all the ways to prevent the situation with birth control. If people don't want to do that, try to practice safe sex."
The star also described the atmosphere on the set of "Roe v. Wade" as "intense." However, he was happy that his role gave way for him to eat New Orleans cuisine.
"It was definitely a benefit to eat whatever I wanted for the film for my character," Kennedy said. "I was asked if I was wearing prosthetics. My reply was I was wearing gumbo. I was eating beignets every night, I definitely enjoyed New Orleans as I always do."
The actor said he stayed in Louisiana an extra week after filming was over.  
"It takes me about a week to detach from this character because you're in it every day, five days a week, but after filming, I definitely have to lean out of it," he added.
"Roe v. Wade" is available to watch on Amazon Prime, iTunes & video on demand.