Jan Crouch's Death Evokes Tributes From Hillsong Church's Brian Houston, Donnie McClurkin, Israel Houghton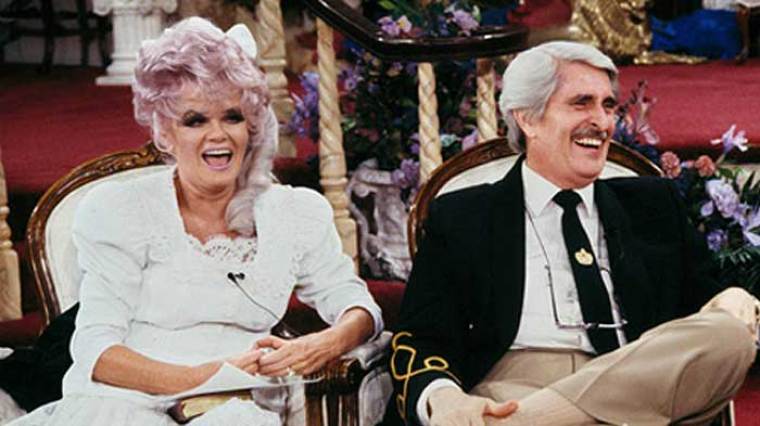 Tributes are pouring in for Trinity Broadcasting Network co-founder Jan Crouch, who died at the age of 78 following a massive stroke last week, including from popular pastors and award-winning Christian music artists.
"Today Jan Crouch enters heaven as @HillsongChannel commences tomorrow. It's only possible because of her legacy," tweeted Brian Houston, senior pastor of the influential Hillsong Church that started in Australia but now as campuses around the world.
Meanwhile, Grammy Award-winning American gospel singer Donnie McClurkin tweeted, "My heart is broken in several different ways. MY dear FRIEND..JAN CROUCH has passed away. PRAY for the crouch family."
Fellow Grammy winning singer-songwriter Israel Houghton tweeted, "My deepest condolences to the @TBN & Crouch family. I knew Momma Jan for 25 years. She was always kind to me."

Meanwhile Pastor Ron Carpenter of Redemption World Outreach Center in Greenville, South Carolina, wrote on Twitter, "Paul and Jan Crouch invited me into the TBN family 2009..that microphone changed my life forever. I'm saddened by her passing. #legacy"
Hispanic Evangelical leader the Rev. Samuel Rodriguez tweeted, "Our condolences to the entire @TBN family at the passing of Jan Crouch. Paul and Jan changed the world. Now it's our turn to lift Jesus high."
Crouch's family announced her death early on Tuesday, with son Matthew writing:
"Laurie and I have just watched the transition of our precious Mother from this world to the next; watched her step into the presence of Jesus and into her heavenly reward."
The family statement added: "Jan Crouch, known around the world as Momma Jan, has gone home."
TBN had shared last week that Crouch was taken to the hospital after suffering a massive stroke in Florida, with the news amassing sympathy and well wishes from church leaders and other prominent Christian figures around the world.
Christian singer Carman Licciardello said on Facebook that he had been close to Crouch for 40 years, calling her "family."
"We have won countless souls to Christ together through that network. She is the best friend you can ever have when your going through a crisis and feel like everyone has abandoned you. Example: when I went through 10 months of cancer treatment and sent out 600 letters to 600 churches I've ministered at, for support, and not one responded, it was Jan who paid my bills so I could focus on my fight with cancer," Licciardello revealed.
Christian metal singer Michael Sweet added:
"So sad to hear about the passing of TBN Trinity Broadcasting Network co-founder, Jan Crouch. She was always extremely kind to me and always supported everything I did. I was a guest many times over the years and I am grateful for her generosity. God Bless You Jan! Our prayers and thoughts go out to the entire Crouch family."
Others, including J.D. Bellamy, who serves under Pastor Paula White, noted the reach and size of her legacy:
"This morning we are sadden by the death of Mrs. Jan Crouch. You touched millions around the world! We are beyond sure that your legacy will forever live on!" Bellamy wrote.
Crouch's husband and fellow TBN co-founder Paul Franklin Crouch died at aged 79 in November 2014.