Jason Sheats Family Leaning on God in Wake of Daughters' Murder by Manic Mom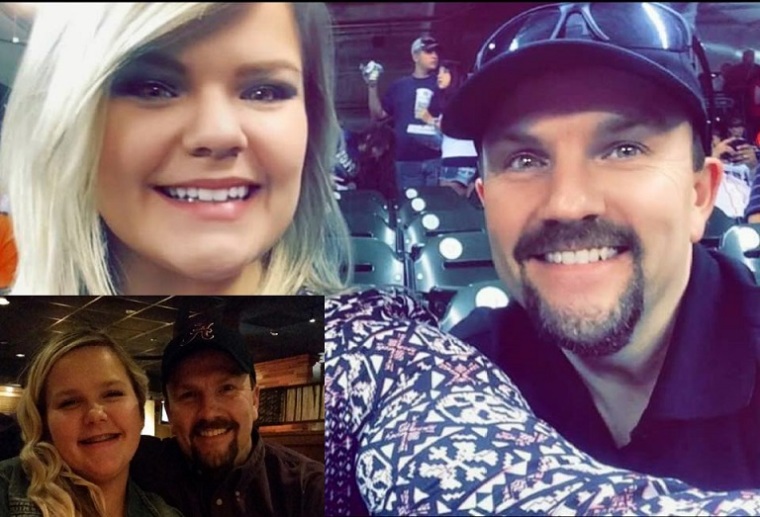 The family of beloved sisters Taylor and Madison Sheats — who were gunned down by their manic mother, Christy Sheats, in Texas on their father's birthday two Fridays ago — is leaning on God as they try to pick up the pieces of their broken family.
Christy Sheats, 42, who declared on Facebook that she is a proud Baptist, suffered a murderous meltdown in which she killed her two daughters and was eventually killed by police shortly after her husband, Jason, told her he wanted a divorce on June 24.
Jason has since revealed that he is a Christian man trying to get through the tragedy by leaning on his faith and what's left of his family.
Last Wednesday afternoon after telling local police that he would not be speaking publicly about the death of his wife and two daughters, Jason Sheats posted Philippians 4:13 to his Facebook page.
"I can do all things through Christ who strengthens me," the Scripture says.
Fort Bend County Sheriff Troy Nehls told People magazine that when investigators sat down with the shaken father for an in-depth interview last Tuesday, he told them he was being supported by his family and his faith.
"He was obviously in a lot of shock out at the scene," Nehls said.
At the interview he was accompanied by his mother and a woman he called his "second mother."
"He has some support from his family," Nehls said. "He said he's a Christian man."
During a memorial service for his daughters in Decatur, Alabama, on Saturday, local news station WAFF reports Jason told mourners to remind the people they care about each day that they love them.
"He said, 'If you have loved ones, tell them you love them every day and give them a hug because you never know it might be your last day.' He said one thing with his children he knows he has peace with, is that he loved his kids. His kids knew that he loved [them], and his kids loved him. And he showed them and kissed them and loved [them] every day. That shows a lot," Jason's former classmate Marsha Hill said in the report.
In an obituary for Madison, she was described among other things as true, kind, honest and loyal.
"She had a very giving heart and enjoyed volunteering often through the Spartans Out Serving club at her high school. … Madison was an awesome babysitter and very kind hearted. She also loved dog sitting for neighbors. Madison was intelligent, yet funny and genuinely sweet. She was an early riser, especially when there were family members in from out of town staying at her home. Madison would be up early sharing her love for cooking," said the obituary. "She was true and honest with herself, and was a loyal and amazing friend to so many. Madison was a very pretty girl, who also had a warm and innocent heart."
Taylor, who was scheduled to get married just days after she was killed, was remembered for her talent as an artist and sense of humor.
"Taylor was an amazing babysitter and professional nanny. … Taylor was also an accomplished artist and loved sketching portraits, cartoons, and doing replications. She could duplicate anything and magically transpose it through sketching making it better," said the obituary. "She had a great sense of humor and was very independent. She was beautiful both inside and out and was a caring, supportive friend to many."
On Saturday at the funeral for his daughters, Jason Sheats got a lot of support from the members of the East Lawrence High School's class of 1989 in Alabama.
"It was a sad day, but as a class, we came together for Jason," Marsha Hill, Jason's former classmate, told WAFF. "And he appreciated that. And that's what we do as a class of ELHS 1989. We support each other. When one hurts, we all hurt."
It is still unclear where Christy's funeral will be held or if it will take place in Alabama.
A GoFundMe campaign started by friends of Jason Sheats has already raised nearly $7,000 of a $25,000 goal to establish a Sheats Family Memorial.