Jedi Religion: Turkey's Top Religious Body Warns 'Star Wars'-Based Faith Is Spreading in Christian Societies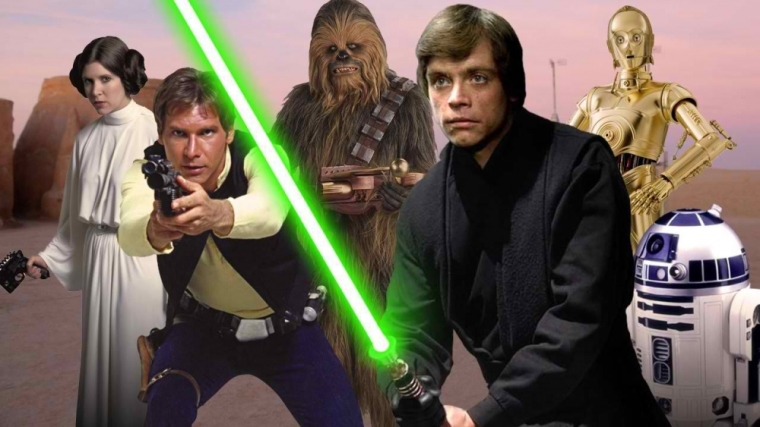 Turkey's Directorate of Religious Affairs has warned that Jediism, the religion found in the Star Wars movie franchise, is growing in Christian societies and is not compatible with Islamic teachings.
"Jediism … is spreading today in Christian societies. Around 70,000 people in Australia and 390,000 people in England currently define themselves as Jedis," Marmara University Assistant Professor Bilal Yorulmaz wrote, according to Hurriyet Daily News.
The warning comes four months after thousands of Turkish students petitioned online for a Jedi temple to be built on their university campus, The Washington Free Beacon reported.
Yorulmaz also strongly criticized Turkish theater and cinema producers for presenting religious people as "bad characters" and giving Islamic-themed names to unintelligent characters.
Other Islamic scholars, such as theologist Abdülaziz Bayındır, told the daily Habertürk that it is "natural to have such movies as long as they don't encourage violence."
Introduced as "The Force" in the 1977 classic "Star Wars: A New Hope," the religion that follows the teachings of the fictional Jedi has been embraced by hundreds of thousands of people around the world.
Some followers have explained that it's the principles behind the faith that they adhere to.
"No we don't worship Yoda. And telekinesis is not something that we necessarily do — at least not like in the movies," said Ally Thompson, an Iraqi-war veteran from Tennessee, in a 2013 interview.
"But I won't deny that the force is very present in our teachings. Some people call it magic. Some call it ashe. The scientific community calls it energy. But it's everywhere. You can find it in the Bible. When Moses parted the Red Sea — how did he do that? With energy. With the force," she added.
While Yorulmaz noted that Jediism has been growing across the Western world, Eastern European countries, such as the highly secular Czech Republic, have also been embracing it — a 2011 national survey reported that 15,070 Czechs noted Jedi Knight as their religion.
The Jedi church notes on its website that it has no official doctrine of scripture.
"The Jedi church recognizes that all living things share a living force and that all people have an innate knowledge of what is right and wrong, and the Jedi church celebrates this like no other religion," it says.