Jefferson Bethke's New Poem 'Greatest Artist of All Time' Speaks on God's Creative Genius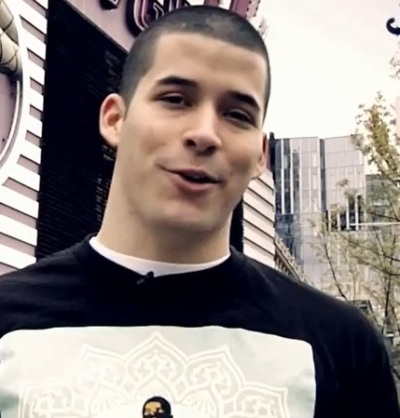 Spoken word poet Jefferson Bethke has recently released his newest poem, entitled "The Greatest Artist of All Time," which describes God as being the ultimate creative genius, building all Christians in His image.
Bethke, who gained popularity last year for his "Why I Hate Religion, But Love Jesus" poem, begins "The Greatest Artist of All Time" by recalling a recent conversation he had with an unidentified man regarding who he believed was the greatest artist of all mankind.
While the unknown gentleman named various examples, including Michelangelo, Justin Bieber and Beethoven, Bethke responded:
"There's no debate about who is the greatest, because all those other artists you mentioned, the greatest made them. This artist, He's a beast, man, the lion, the name above names, you don't even realize it but you encounter his art every day."
"He deserves all the acclaim, He deserves all of the fame, because all other artists fade away, but He remains," Bethke continued, speaking of God.
"Don't be jealous just because your favorite artist might bend words, and my favorite artist bends galaxies," Bethke added, performing the poem before a live audience.
The Washington state native continued to tell his audience that they are all God's poetry, not the product of random chance, and therefore all Christians should have a righteous, positive self-image.
"Even our own creativity is just an outflow of His," Bethke added, ending his poem by saying that all creative credit should be given to God.
As Bethke told The Christian Post, his inspiration for this poem came from a tri-annual event held in Tacoma, Wash., called "Lights Out," during which 5-7 artists from a range of mediums, including spoken word, folk, and hip-hop, are given the opportunity to take the stage for 10-15 minutes to perform their pieces.
The event is sponsored by "For The King," a nonprofit college ministry also located in Tacoma.
Bethke, co-director of "For The King," performed his first test-run of his new poem at the Jan. 11 performance of "Lights Out," which he also emceed.
The Greatest Artist of All Time || Spoken Word by Jefferson Bethke
"[Lights Out] was birthed out of a desire for people to see art as one of God's domains we can worship Him in," Bethke told CP via email.
Bethke added that the purpose of his poem was "to highlight that having God as our Father should give Christians the highest degree of creativity since God is the ultimate creator."
The 22-year-old poet who attends Mars Hill Church added that he thought delivering the poem at the Jan. 11 "Lights Out" performance was perfect because it reminded those performing at the event that their creativity comes from God.
Bethke, who recently married his girlfriend of two years, Alyssa Joy Fenton, has made a name for himself in the Christian community through previous spoken word YouTube sensations such as "Why I Hate Religion, But Love Jesus."
Although this previous poem did garner mixed reactions from the Christian community, as it sparked a heated debate regarding faith and organized religion, it was an indisputably popular and often talked-about poem of 2012, garnering 23 million views.
Bethke's most recent poem has already gained attention on Twitter, with fans describing the six-minute piece as "amazing," "powerful," and "truthful."
Fans are especially enamored with one specific verse which appears to have been designated the unofficial catchphrase of the poem: "We are not the artist, we are the canvas."
Bethke resides with his wife in Tacoma and the two attend Mars Hill Church at Federal Way in St. Auburn, Wash.
Bethke shared that the next "Lights Out" performance will be held April 19 in Tacoma.