Jennifer Lawrence Likened to Jesus Christ by 'Hunger Games' Co-star Donald Sutherland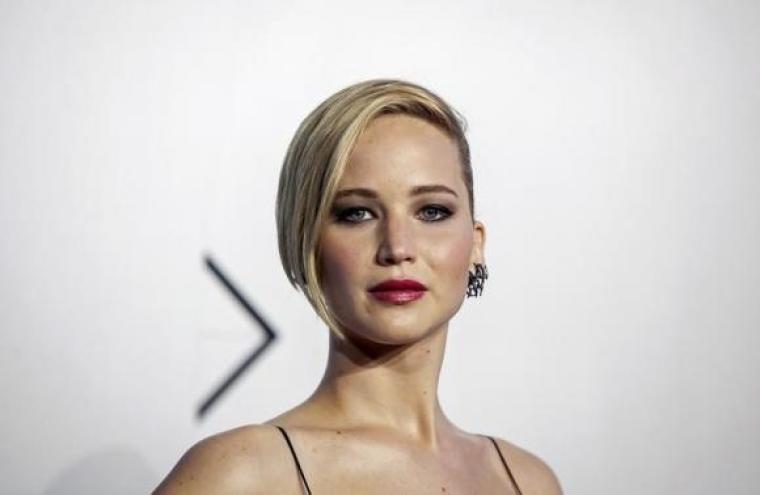 Jennifer Lawrence was recently likened to Jesus Christ by her "Hunger Games" co-star Donald Sutherland.
The Academy award-winning actress, who plays heroine Katniss Everdeen, is currently promoting "The Hunger Games: Mockingjay—Part 1," which is the latest installment of the popular science fiction film franchise.
Sutherland, who plays antagonist President Coriolanus Snow, recently praised Lawrence for her efforts in the forthcoming film. The actor described her as a "genius" and strangely went as far as to compare her to Christ.
"When I worked with her, I realized the child was a genius," Sutherland told E! News at the premiere of "The Hunger Games: Mockingjay—Part 1" on Tuesday. "She's the right person at the right time in the sense of Joan of Arc or Jesus Christ, any genius, in that sense."
The "Silver Linings Playbook" actress reportedly grew up attending Christ United Methodist Church in Louisville, Kentucky, where she also happened to launch her first onstage gig in a play about the Book of Jonah.
"She has the ability as an actor to tell the truth out of the material and that truth is immediately recognizable with everybody because it hits you in your heart, your solar plexus and your mind," Sutherland continued. "And she has the genius of person to be not affected by all of this. She's just a real girl."
Lawrence was recently named the highest grossing action movie heroine in the 2015 Guinness World Records book, for her role as Katniss Everdeen.
The Hollywood actress once candidly described herself as being "vastly uneducated" and called her acting profession "stupid."
"Not to sound rude, but [acting] is stupid," she told Vanity Fair. "Everybody's like, 'How can you remain with a level head?' And I'm like, 'Why would I ever get cocky? I'm not saving anybody's life. There are doctors who save lives and firemen who run into burning buildings. I'm making movies. It's stupid.'"
"The Hunger Games: Mockingjay—Part 1" hits theaters across the nation on Friday and "The Hunger Games: Mockingjay—Part 2" will be released next year.