'Jeremy Lin's Miracle Night' Marks End of NBA Star's Tour of Taiwan
Jeremy Lin, the Houston Rockets guard who became an NBA sensation last season while playing for the New York Knicks, finished up his tour of Taiwan on Sunday by giving his personal testimony during an event called "Jeremy Lin's Miracle Night."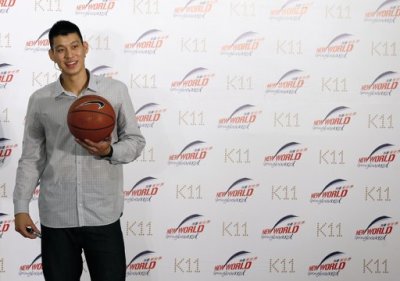 Video of Lin's entire message was posted to JeremyLin.net on Sunday. Lin, who is of Taiwanese descent, spoke to the crowd through an interpreter and said one of the main lessons he has learned over the years is that "God works for the good of those who love him," as it says in one of his favorite Bible verses, Romans 8:28.
To illustrate this point he gave a list of "13 things that had to happen for 'Linsanity' to happen," which included everything from his unlikely stature (he is four inches taller and 65 pounds heavier than the person in his family who is closest to his size) to a broken ankle he suffered his junior year of high school, which kept him out of a championship game and served as a wake-up call for him to change his attitude.
"This was a turning point in my life because it taught me to stop being so arrogant. I would always get kicked out of practice, I would argue with my coach and I would never listen to anybody. That was a bad situation that God turned into good," said Lin.
He also spoke of many other basketball struggles, including his failure to get a spot on Stanford University's team before playing for Harvard, being waived by several NBA teams and questioning whether or not he belonged in the league before receiving his big opportunity earlier this year.
"This is probably the closest to depression I've been," Lin said he wrote in his diary on Sept. 29, 2010. "I'm lacking confidence on the court, I don't like playing basketball, and I feel embarrassed and like a failure."
A big reason he struggled so much, Lin says, is he felt pressured by everyone's high expectations of him. In January 2012 he heard rumors he might be waived by the Knicks – a rumor that caused him to consider quitting the game altogether – but when several injuries sidelined some key members of the team, Lin was called to play in what would be his "breakout game" against the New Jersey Nets on Feb. 4.
"I thought that might be my last game, and by the end of the game I was on the court screaming. And after the game ... when I went to shower, I was crying tears of joy," he said.
The team went on to win seven straight games, and Linsanity broke out. Lin says something had changed inside of him, and he was no longer playing with the pressure of human expectations on his shoulders.
"Every game I tried to play my hardest for God. Every game I was thankful for whatever the result was, win or loss. I could see the hand of God in all my successes during this stretch. God was supernaturally using me on the court. In fact, there were some times where I literally felt like He was using my body," he said.
And although he found great success both on and off the court – he made the cover of Time and Sports Illustrated, was a daily part of conversations on ESPN and received a number of endorsement offers – Lin says the satisfaction of his success began to fade away after the first week of Linsanity.
"I'm slowly losing my happiness," he wrote in his diary on Mar. 11, 2012. "I'm too focused on getting good stats, winning games and living up to Linsanity. I just need to play for God and not put pressure on myself to play for everybody else."
Lin said "the things of this world" left him unsatisfied, and emphasized to those in attendance at the event that earthly gain leaves people wanting more, but God satisfies completely.
"The thing I learned through Linsanity is that there is nothing that this world can offer that will provide me with true joy, fulfillment and satisfaction. There's only one thing that can truly and eternally satisfy you, that's Jesus Christ," said Lin, evoking applause from the audience.
Focus Taiwan News Channel reports that Lin left Taiwan on Monday following his nine-day tour of the island nation. In addition to speaking at the event on Sunday, he also coached a summer basketball camp, hosted a three-on-three basketball competition, and held a sponsor's event and a charity event for children in Hualien County during the tour.
Jeremy Lin's Miracle Night was attended by over 7,000 people, reports Focus Taiwan, based on information from Good TV Broadcasting Corp., and was held at the Xinzhuang Arena in New Taipei.
Lin's Long Trip