Jessa Duggar Engaged? Sister's Tweet Spurs Rumors, Interest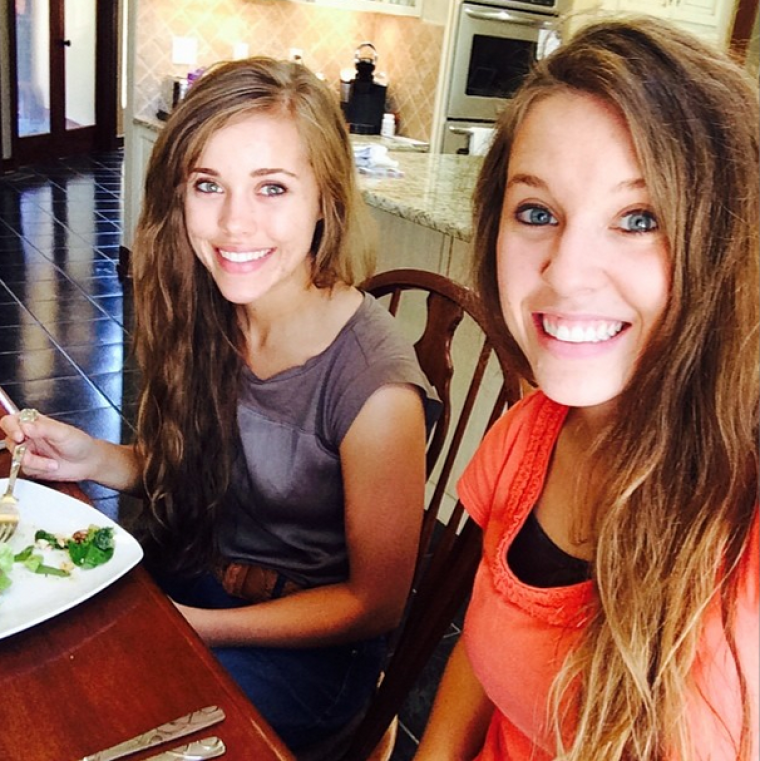 Are Jessa Duggar and Ben Seewald engaged? New speculation has begun since her sister, Jill, published a tweet using Jessa's first name and Ben's last name together.
Jessa and Ben have been together for some time and even went to Central America with family on a mission trip. They were accompanied by several members of the Duggar family and members of S.O.S. Ministries, and many thought that the trip could lead to a marriage proposal or a huge announcement from the family once they returned.
The couple's relationship has been prominently featured on TLC's "19 Kids & Counting," which simultaneously captured special moments for Jessa's sister Jill as she got engaged and married Derick Dillard. While the Duggar family is generally open about their relationships, there is bound to be some amount of privacy given, especially soon after the Duggar wedding.
"Lunch with my sweet sis @jessaseewald today!" Jill wrote on her Instagram account along with a photo of the two of them. #jessaseewald #jillmdillard #sisterlunch," Jill added.
Of course, it could be nothing more than a joke between the two sisters and the public. Jill and Jessa are quite close and have been even more so since Jill's courtship with Ben and the four of them going out and courting at the same time.
Should Jessa be engaged, it would be with the approval of her father, Jim Bob, who has a very close relationship with his daughters and is involved in their relationships from the very beginning. A young man would has to ask his permission before he lets his daughter go courting, which is a slower and more traditional form of dating.
Jill and elder brother Josh both went through traditional courtships before ending up married to their significant others. Jim Bob and Michelle also courted and recently celebrated their 30th wedding anniversary.
The Duggar family will soon air a special featuring Jill and Derick's wedding on TLC.