'Jesus Revolution' filmmaker explains why they chose not to share Lonnie Frisbee's sexuality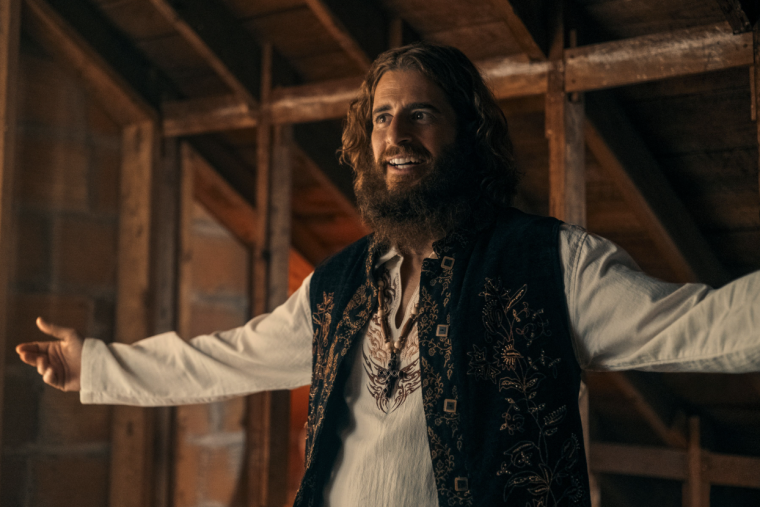 Revivalist Lonnie Frisbee is featured in the new film "Jesus Revolution," which showcases how the flawed minister was used greatly during the Jesus Movement of the 1970s. The filmmakers said they intentionally chose not to address his struggles with homosexuality.
"Jesus Revolution," now showing in theaters nationwide, was inspired by the true story of the spiritual awakening that swept Southern California in the late 1960s and early 1970s.
The Kingdom Story film, in collaboration with Lionsgate, was directed by filmmakers Jon Erwin ("I Can Only Imagine") and Brent McCorkle and produced by Kevin Downes. 
In the movie, Pastor Greg Laurie and his wife, Cathe, best known for leading Harvest Christian Fellowship, represent a young, wayward generation. But after meeting Frisbee, a charismatic hippie street preacher, they find themselves at the church of Pastor Chuck Smith.
Despite Frisbee's significant influence and leadership during the Jesus Movement and later Vineyard Church in Yorba Linda, he struggled with his faith, drug use and homosexuality. He died from AIDS at the age of 43. 
In an interview with Bravely Daily, McCorkle revealed why the Christian filmmakers chose not to dive into Frisbee's complicated sexuality. 
"There was a lot of talk about it," McCorkle shared. "During this era that we shot, we felt very very compelled and almost convicted to just be with Lonnie where he was at and not try to bring in other things."
They knew it would be "a controversial choice" but they intentionally did not mention it because they wanted to stay true to the story of who Frisbee was in 1969 and 1970.
Married to his wife Connie at the time, Frisbee's turbulent relationship with her can be seen in the hit movie, which brought in an estimated $15.5 million at the box office, more than double the original estimate of $6 million.
"Now there are many different Lonnie's and many different stories and many different eras of his life, yes, and we start to see some things that not all is great in the Emerald City with him, even in our movie," McCorkle added. "That was a conscious choice for sure, but he had a lot of struggles. He came from a really broken background. He did a lot of drugs. He did LSD ... he was also just a very mercurial artist, so he had a lot of things stacked against him."
The co-director noted that the minister had a "beautiful soul with a big ego," and "wouldn't listen to people" but was still "one of the most gifted seers and Christian ministers of our time."
Laurie said Frisbee clearly "fell away" from God but never saw him engage in homosexual acts when he was ministering during the Jesus Movement. 
"Lonnie left Calvary. He went off to Florida [and] I kind of lost touch with him for years, and then I heard about what happened. So I would say Lonnie fell away spiritually, clearly was backsliding," Laurie described in an interview with YouTube minister Ruslan Kd.
In Frisbee's biographical books about his life and ministry, he talks about his lifestyle of partying, drugs and immorality.
Laurie continued: "I don't know the specifics of his immorality if it involved homosexual encounters. ... But during the time of the Jesus Movement, I never saw or heard of anything of that kind, and I don't believe it was happening at all in his life."
At the beginning of his ministry with Smith, Frisbee admitted that he "did everything and everyone" prior to being born again.
"This is something that happened later. His marriage fell apart. I don't know the details of that. He fell away, and he got involved with the Vineyard, and then it came out what he'd been doing. And so he kind of kept re-emerging here and there but not really seeming to get traction, and then ultimately he gets aids," Laurie concluded.
"Jesus Revolution" received a 99% audience score on Rotten Tomatoes and an A+ CinemaScore. The movie is now available to view in theaters across the country.