'Jihadi John' Identified as Former British Citizen Mohammed Emwazi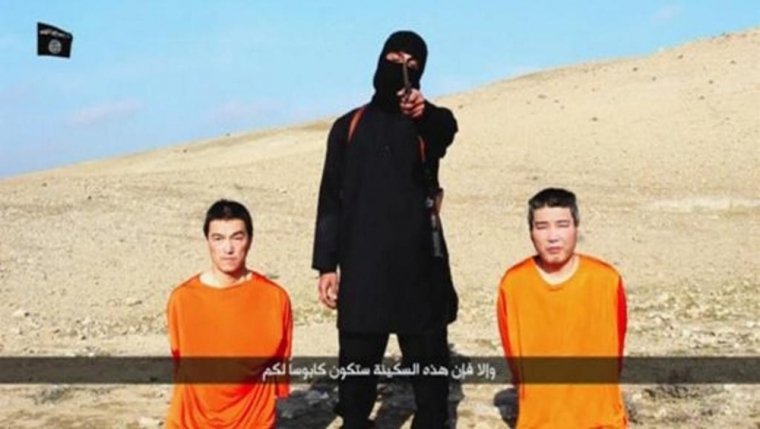 The man featured in several ISIS execution videos and nicknamed "Jihadi John" has been identified as a former British citizen who traveled to Syria in 2012 to pledge allegiance to the Islamic State.
"Jihadi John" is actually Mohammed Emwazi, a man from a well-to-do family who was born in Kuwait, grew up in London and graduated from college with a degree in computer programming from Queen's Park in West London, The Washington Post reported. A close friend managed to identify him and said he has "no doubt" that the man in the videos is actually Emwazi.
"He was like a brother to me. I am sure it is him," the friend, who wanted anonymity, told the Post.
Another man, a member of a British human rights group who had been in contact with Emwazi before he traveled to Syria, said that he, too, believed the executioner was Emwazi.
"There was an extremely strong resemblance," Asim Qureshi, research director of the rights group, said after seeing one of the videos featuring Jihadi John. "This is making me feel fairly certain that this is the same person."
Authorities have been trying to identify the man seen in the videos ever since they were posted. They first noticed the British accent, which helped them narrow down the search and then used a variety of investigative sources in order to accurately determine Jihadi John's identity.
"Our prime minister has been clear that we want all those who have committed murder on behalf of ISIL to face justice for the appalling acts carried out," a spokeswoman for the British Embassy in Washington said in a statement. "There is an ongoing police investigation into the murder of hostages by ISIL in Syria. It is not appropriate for the government to comment on any part of it while this continues."
Counter terrorism officials in Britain actually detained Emwazi in 2010 but released him after fingerprinting him and searching his belongings. His family has refused to comment, as has the United States government.